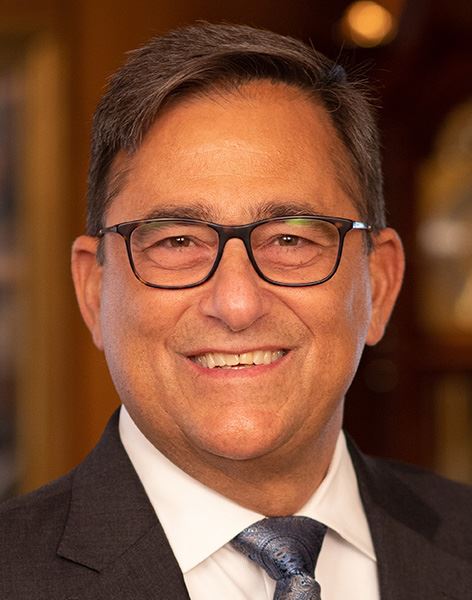 Paul M. Iannaccone
Bio
Born and raised in Waterbury, Connecticut, Paul was a full-time Adult Probation Officer with the State of Connecticut before attending law school and graduating with honors. His blue-collar upbringing instilled a sense of fairness and hard work that he uses to the great benefit of his clients.
He was also a longtime member of the Waterbury Boys' Club and has been a strong supporter of youth athletics in Waterbury, Southington, and Wolcott ever since. He is devoted to his alma mater, Sacred Heart High School, where in 2005 he was honored with the school's Distinguished Alumni Award. He now serves on the school's Advancement Committee.
Paul is admitted to practice before all courts in the State of Connecticut and the United States District Court for the District of Connecticut.
A Few of His Achievements
Paul's most rewarding cases have involved his representation of working families in claims against powerful Connecticut corporations and insurance companies, such as his claim for dairy farmers whose cattle were harmed by stray voltage from Northeast Utility power lines, and his battles for a Waterbury infant injured at birth, and a New Haven nursing student rendered quadriplegic in a motor vehicle collision.
Education
Western New England School of Law (Honors)
University of Connecticut, B.A.
Professional Achievements
Certified Civil Trial Advocate by the National Board of Trial Advocacy.
Listed in the field of Personal Injury Litigation in The Best Lawyers in America since 2011.
Peer review rating of AV Preeminent by Martindale-Hubbell
Designated for inclusion as a Connecticut Super Lawyer.
Member of the American College of Trial Lawyers. Admission is limited to experienced, outstanding trial lawyers who are unquestionably and eminently qualified as actively engaged trial lawyers. Only 1% of all trial lawyers in any state or province are offered admission as members to the College.
2018 winner of the Connecticut Law Tribune Professional Excellence Best Mentor Award.
Professional Activities
Member of the Waterbury and Connecticut Bar Associations.
Member of the Association of Trial Lawyers of America
Member of the Connecticut Trial Lawyers Association
Lectured and Contributed to the Institute for Paralegal Education, Connecticut Trial Lawyers Association, the National Business Institute, as well as the Hartford County Bar Association on various litigation-related topics.
Member, Board of Trustees of the University of Saint Joseph in West Hartford, CT
Related Results
$7,500,000 Settlement - Motor Vehicle Accident - Nursing student rendered paraplegic
$3,100,000 Settlement - Medical Malpractice - Death of 6-year old boy
2,000,000 Settlement - Medical Malpractice - Failure to diagnose prostate cancer
$1,950,000 Settlement - Personal Injury - Improperly secured load
$1,750,000 Settlement - Medical Malpractice - Accidental death of 13-month-old baby girl
Related News