Middletown Personal Injury Attorneys
Why File a Personal Injury Claim or Lawsuit?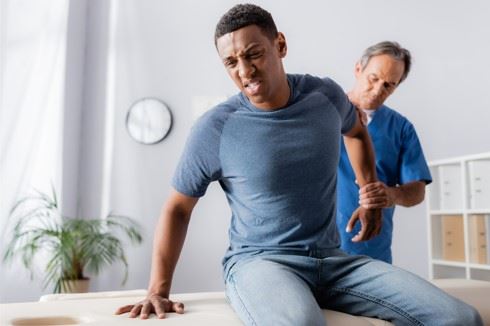 When you are injured and another person, company, or entity is to blame, you have the right to take legal action. An unexpected accident or injury can leave you facing significant physical, financial, and emotional hardships, but by filing a personal injury claim or lawsuit, you can seek monetary compensation for these losses. While nothing can undo the trauma you have been through, a fair settlement or verdict can provide you and your family with the resources you need to heal.
Navigating the personal injury litigation process is difficult on your own, but with the right legal team on your side, you can have confidence knowing that your rights will be protected. Since 1955, RisCassi & Davis, P.C. has been fighting on behalf of injured individuals and the families of those wrongfully killed throughout Connecticut. Our Middletown personal injury lawyers are here to provide the answers you need and the advocacy you deserve.
Take the first step in your recovery; call us at (860) 245-2412 or contact us online today to request a free, no-obligation consultation.
On This Page:
Types of Cases We Handle
Our firm is nationally recognized for our successes in all areas of personal injury law. To date, our attorneys have recovered more than half a billion dollars in compensation in a variety of complex cases.
We are proud to represent clients in personal injury cases involving:
Auto Accidents: Including collisions involving cars, motorcycles, drunk drivers, hit-and-runs, bicyclists, pedestrians, large trucks, uninsured/underinsured motorists, and more
Additional Vehicle Accidents: Including aviation accidents, boating accidents, train and ship accidents, police chase crashes, rideshare accidents, and more
Medical Malpractice: Including anesthesia errors, birth injuries, emergency room errors, failure to diagnose and misdiagnosis, hospital malpractice, surgical errors, and more
Premises Liability: Including slip and falls and trip and falls, animal attacks and dog bites, swimming pool and drowning accidents, school injuries, and more
Product Liability: Including auto defects, defective drugs and medical devices, faulty machinery, defective work equipment and tools, children's products, household items, and more
Workplace Accidents: Including cases involving both workers' compensation and third-party work injury claims
Wrongful Death: Including cases arising from negligence, wrongful conduct, strict liability, and intentional misconduct/criminal acts
We also represent victims of sexual abuse who have suffered physical, emotional, and financial injuries due to the unlawful and unconscionable acts of others.
Request a Free Consultation Today
If you were injured or if someone you love tragically died due to another person or party's negligent or wrongful conduct, do not hesitate to reach out to our Middletown personal injury lawyers to discuss your rights and options during a free consultation. In Connecticut, you only have two years from the date of the accident/injury to file a personal injury lawsuit—the sooner we can begin investigating and building your case, the better.
Our team will meet with you to discuss the specifics of your situation at no cost. We are happy to meet you in our office or at your home and can conduct consultations by phone if needed. We proudly serve clients in and around Middlesex County, as well as the entire state of Connecticut.
Don't wait until it's too late! Contact RisCassi & Davis, P.C. today at (860) 245-2412 for a free consultation with one of our award-winning personal injury lawyers.