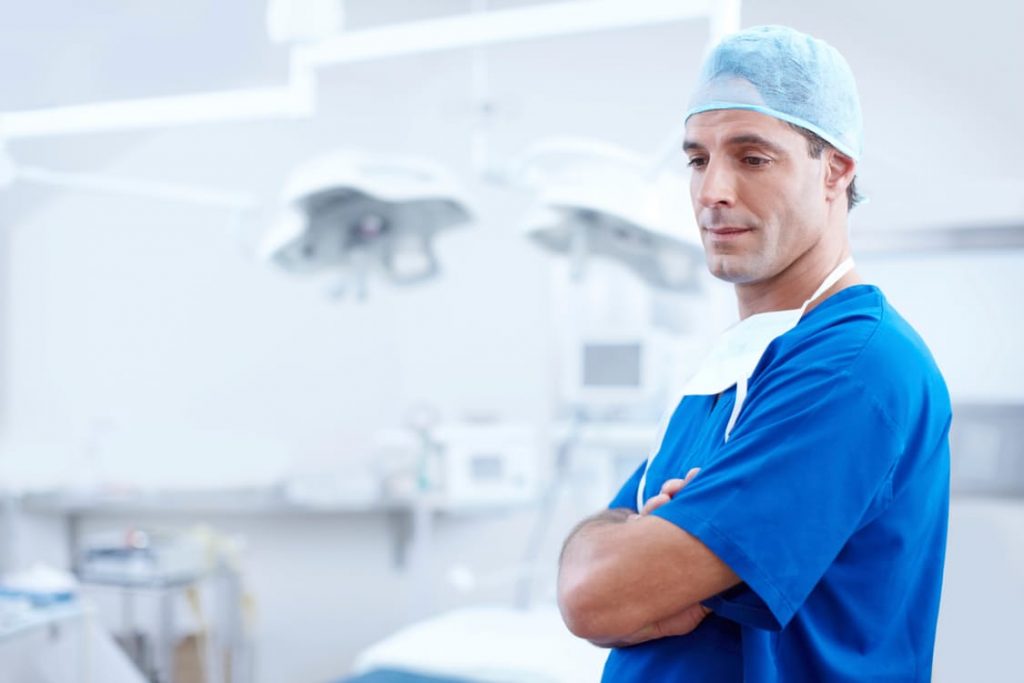 For decades, medical researchers have been publishing data showing that conventional medicine is the third leading cause of death in the U.S. A paper recently published in the prestigious British Medical Journal (BMJ) reconfirms this fact.
There are a number of very curious things about this issue.   First – why was this latest article not published in a prominent U.S. medical journal? Well – the author approached the NEJM (the New England Journal of Medicine) and was told: "the study was not relevant to practicing physicians". JAMA (the Journal of the American Medical Association) also said no thanks.
Really?
No interest???
What's more – how is it possible the medical community has made so little progress addressing these issues, particularly given that researchers have been reporting this data since the middle of the 20th century – over 50 years.
How can it be that the richest nation on earth, a nation that spends more on healthcare than any other major industrial nation, is now witnessing a dramatic increase in chronic disease and a drop in life expectancy compared to other industrialized nations?
Is it possible that business interests are trumping consumer interests?
Robert Kennedy Jr. (the son of the late Senator Robert Kennedy) recently had this to say about medicine in America…
"The pharmaceutical industry is one of the biggest industries in the world. It is a trillion-dollar industry. It is the number-one lobbyist in Washington D.C., and at state capitals around America. It gives $2.6 billion – twice what oil and gas give – to our elected officials. The pharmaceutical industry gives four-times to our politicians what defense and aeronautical contractors do. This is an industry that has complete control of our politicians on Capitol Hill."
Our question is why would an industry so confident about the benefits of their system of therapy feel the need to buy state and federal legislative bodies? It's a curious question, isn't it?
If you are in need of medical care (and we all are from time-to-time), try following these rules to protect yourself from medical harm:
Make sure to tell your doctors about every drug and supplement you use.
Ask if you are at risk for drug interactions.
Make sure your physician is aware of any allergies or adverse reactions you have had to medications.
When your doctor writes a prescription, make sure you can read it.
Always ask your physician if there are other therapeutic options to consider outside of taking a drug. Oftentimes, a change in diet or lifestyle can make a dramatic difference to one's health, reducing or eliminating the need for drugs altogether.
If you accept a prescription – make sure you fully understand the risks as well as the benefits of taking the drug. Also, make sure you understand how to take the drug.
During a hospital stay, ask all healthcare workers working with you whether they have washed their hands to reduce your risk of infection.
When you're discharged from the hospital, have your doctor explain the treatment plan you will follow at home, including medicines you need to take, when to schedule follow-up appointments, and when it's safe to get back to your regular activities.
Again – if surgery is suggested – ask your physician if there are other therapies you can try first. As a rule – surgery should be your last resort.
If you do undergo surgery, make sure everyone – your doctor and your surgeon – agree on exactly what needs to be done. Have your surgeon sign his or her initials directly on the site to be operated on before surgery to avoid surgical mistakes or "wrong site" errors.
If surgery is required – choose physicians and hospitals with a lot of experience with that type of surgery.
Consider asking a family member or friend to help be an advocate, listen in on doctor discussions, and go to appointments with you.
Remember – to improve the odds of receiving helpful rather than harmful medical care – always do your homework and ask your healthcare providers good questions. And since doctors can be intimidating, try never to give your provider too much power over your decisions.
If you or a loved one is ever the victim of a surgical error, a defective drug, the improper prescription of a drug therapy, over-exposure to medical radiation, a hospital-acquired infection, a fall while in the hospital, a preventable blood clot, a misdiagnosis, or any form of medical malpractice, call a qualified Connecticut medical malpractice lawyer. A knowledgeable medical malpractice attorney can help to ensure that your rights are protected.
RisCassi & Davis has handled hundreds of medical malpractice cases over our more than 60 years serving the people of Connecticut.
What's more, our Connecticut medical malpractice lawyers have received local and national recognition for our handling of these cases.
We have a great team of legal experts dedicated to medical malpractice in Connecticut.   Please contact us if we can help you. 
The consultation is free and there is no obligation of any kind.