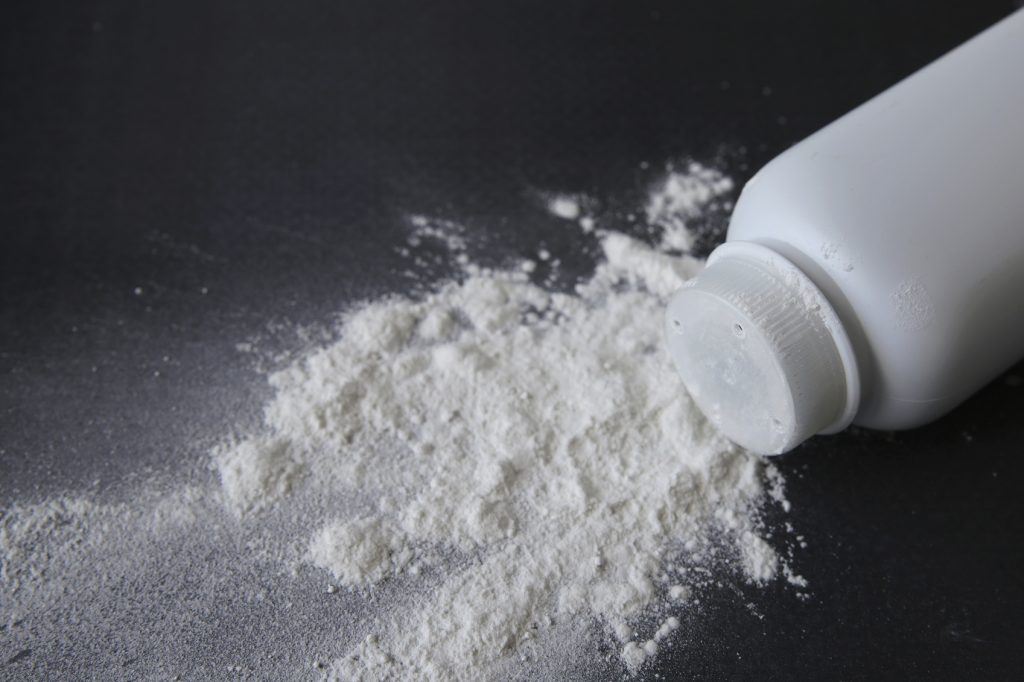 For generations, Johnson & Johnson products have been trusted as safe for use by the entire family.  The company built their entire branding effort around that core idea. Safe and gentle for the whole family – particularly babies.
Perhaps no product in their line has been more trusted than their Johnson & Johnson Baby Powder.
With a huge share of the market – it felt like you could find their baby powder in virtually every home.
The company now faces thousands of lawsuits from people who allege the powder caused their cancer.
Could that really be possible?
Documents the company has been forced to release suggest it could be.
Talc and asbestos are often found together in nature.
And it turns out that the talc powder J&J has been selling for decades as baby powder often contained asbestos that was mined out of the earth mixed with the talc.
J&J strongly denied that claim in court as early as 1999 – stating their talc was "asbestos-free."
An examination of company records from 1971 to the early 2000s shows the company knew otherwise.
In fact, company executives, mine managers, scientists, doctors and lawyers worried about the problem and how to address it – all the while failing to disclose it to regulators or the public.
The company first learned about the contamination as early as the 1950s.
And not only did J&J know they had a problem – they allegedly lied to regulators when asked about contamination.
So as the many thousands of cases against J&J move through the courts, we are once again left to wonder how it's possible that a company like Johnson & Johnson would choose to place corporate profits above consumer safety.
Particularly ironic is the fact that in 1886, Robert Wood Johnson enlisted his younger brothers to build their new company, Johnson & Johnson, around a "Safety First" motto.
Somehow over time, J&J seems to have lost its way.
If you or a loved one has been injured by a defective or dangerous product, call a qualified Connecticut product liability lawyer. A knowledgeable product liability attorney can help to ensure that your rights are protected. What's more, our product liability lawyers have received local and national recognition for our handling of cases like these.
We have a great team of legal experts dedicated to product liability cases in Connecticut. Please contact us if we can help you..
The consultation is free and there is no obligation of any kind.