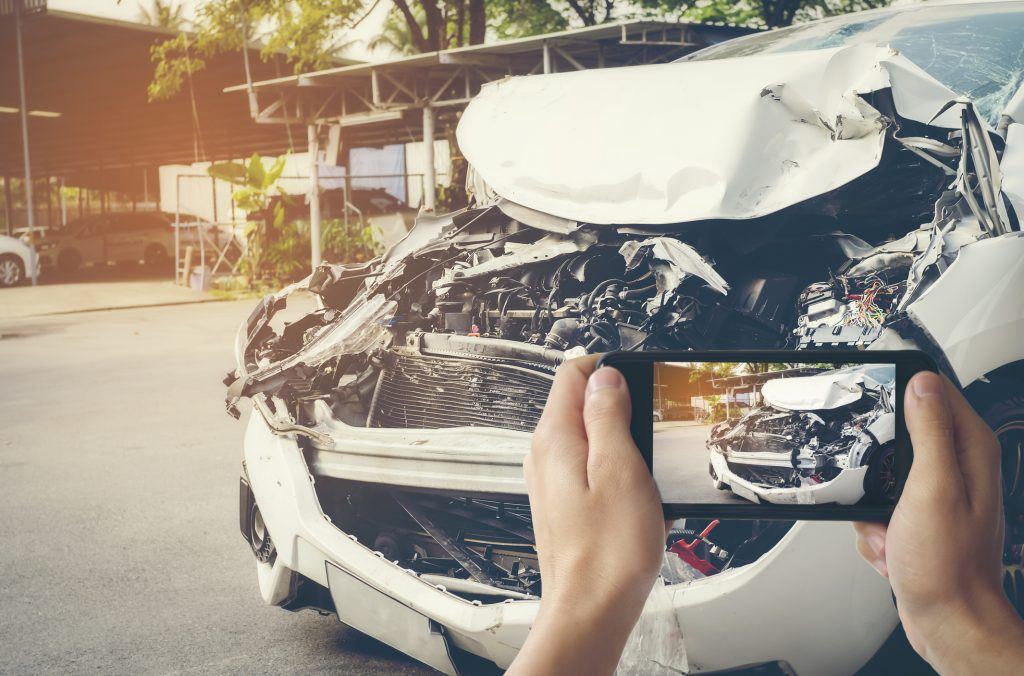 For many, the ride services provided by Uber and Lyft are a great convenience.
But are those services safe?  And what happens if you're injured while riding in an Uber or Lyft vehicle?
Let's start with whether the rides are safe.   Data on this question is kept by both companies but has never been publicly released.   Despite this fact, some related research has been completed by third parties.
In one study, researchers from the University of Pennsylvania wanted to know whether the number of drunk driving accidents decreased in cities where Uber was deployed.   To conduct their research, the study authors looked at four cities; Reno and Las Vegas, Nev.; Portland, Ore.; and San Antonio, Texas.
Their findings?
The impacts ride services have on reducing drunk driving accidents are location specific.  For example, in Portland, the arrival of ride services like Uber corresponded to a 60% reduction in drunk driving accidents in that metro area.  In Reno – no impact was found.
What about the quality of the drivers?
The Boston Globe recently looked into that question.  What they found is that more than 8,000 drivers from companies such as Uber and Lyft have been pulled off Massachusetts roads recently for failing the state's new background check.   The state reviewed the criminal and driving records of nearly 71,000 drivers who had already passed reviews by the companies and rejected 8,206 — about 11 percent.
Infractions leading to suspensions ran the gamut from license suspensions to violent crimes and sexual offenses.
What Happens If Your Uber Driver Has an Accident?
Although Uber claims that it provides insurance for all its drivers, the company takes a much different position in litigation.  As an example, Uber has claimed that it's only required to provide coverage for drivers who are "in service," which Uber thinks means "having a passenger in the car."
But what about when an Uber driver has dropped off a passenger and is in route to pick up another rider and carelessly or recklessly causes a crash the injures an innocent third party?
Uber and its insurer will argue that the Uber insurance policy does not apply and that Uber is therefore not liable for that driver's negligence.
What about an Uber or Lyft driver's personal liability insurance?
Because commercial insurance is far more expensive than standard personal liability insurance for individual drivers, most ridesharing drivers do not obtain it, believing their personal insurance or Uber will cover them.
Unfortunately, insurance companies that have issued a personal policy to an Uber or Lyft driver will deny coverage for crashes that occur in the course of commercial activities.  What's more, Uber's terms of service state that "under no circumstance" will Uber accept liability "in connection with and/or arising from" the transportation.
Where does all this information leave you?
If you're ever in an accident involving an Uber or Lyft car/driver, you likely won't have the opportunity to sue the ride-sharing company outright. Drivers are technically independent contractors, not employees, meaning the company can deny liability for crashes involving their drivers.
However, you do have options.
If you're a passenger in an active Uber or Lyft car at the time of an accident, Uber and Lyft provide $1 million in liability coverage as well as $1 million in uninsured/underinsured motorist coverage.
If your car is hit by an Uber or Lyft car and the driver of the Uber or Lyft car is shown on the respective transportation network as available to give rides, each company provides its drivers with coverage amounts of $50k injury/$100k total/$25k property. However, that coverage is often contingent on your personal insurance policy.  This means you will have to make a claim with your personal insurance policy before Uber/Lyft's policy would kick in.
Important things to remember if you are a passenger in an Uber or Lyft car immediately after a crash:
Call 911, and then take pictures of the wreck
Write down names, email addresses, and phone numbers of any witnesses
Write down the name of the driver if it's not already in your phone
Take screenshots of your Uber ride and receipt on your phone
Contact a qualified personal injury law firm
If you or a loved one are ever injured in an accident involving an "in-service" Uber or Lyft driver in Connecticut, know that the Connecticut personal injury lawyers at RisCassi & Davis have been assisting people like you who've been injured in accidents for over 60 years.  And we have received both state and national recognition for our work in this area.  If you are ever injured in a rideshare accident of any kind and would like a free consultation with one of our Connecticut personal injury lawyers, please contact us.   
There is no obligation.