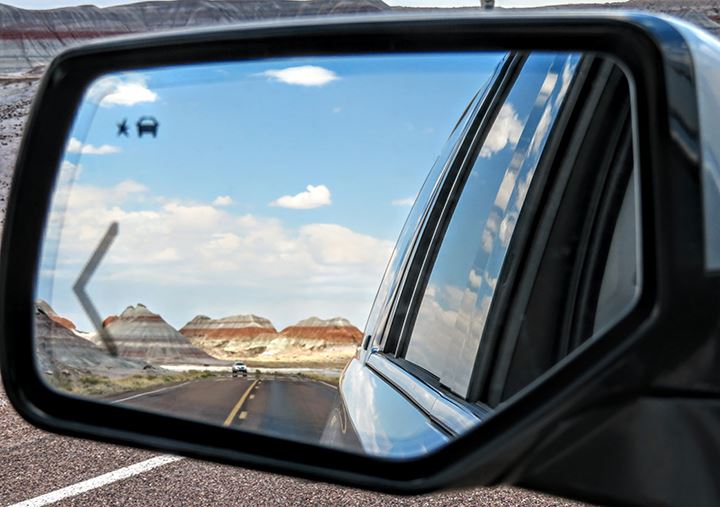 It's no secret that cars have come a long way since their introduction.
America's first cars had only the most rudimentary of safety systems (brakes mostly) – and they were often anything but reliable.
Fast forward to today, and one finds an abundance of new technology that's designed to help drivers avoid accidents.
Here's an overview of the technology Consumer Reports and the Insurance Institute for Highway Safety believe are most worth the investment when buying a car:
Automatic emergency braking (AEB): Automatic emergency braking (AEB) systems use sophisticated on-car sensors to detect an impending forward crash in time to avoid the crash. These systems first warn drivers to take evasive action to avoid the collision. If the driver's reaction is not aggressive enough to avoid the crash, the AEB system may automatically apply the brakes to assist in crash avoidance or at least reduce its severity.
Adaptive cruise control (ACC) – Adaptive cruise control is a lot like traditional cruise control – allowing drivers to set a constant speed for the vehicle. Unlike conventional cruise control, this new technology uses a radar headway sensor, a digital signal processor, and a longitudinal controller to automatically adjust speed to allow a vehicle to maintain a safe distance from vehicles ahead of it. If a vehicle in front of the car with AAC slows down or another object is detected, the system signals the engine and breaks to slow the vehicle.  Once safe distances are re-established, the car accelerates to the pre-set speed.
Blind-spot warning (BSW): This system uses a vehicle sensor device that detects other cars or trucks on a driver's side and rear.
Forward collision warning (FCW) – Somewhat like the technology used with adaptive cruise control, a forward-collision warning (FCW) system monitors a vehicle's speed, the speed of the vehicle in front of it, and the distance between the vehicles. If vehicles get too close, the FCW system warns the driver of the danger.
The Insurance Institute for Highway Safety reports that forward collision warning, automatic emergency braking, and blind-spot warning systems are reducing crashes and injuries.
According to Consumer Reports, 60 percent of drivers in their surveys claim the blind-spot warning system has already prevented a collision.
Will technology someday take full control of driving?  That, most experts agree, can be expected – but not in the immediate future.
If you or a loved one is ever injured in a car or truck accident, call a qualified Connecticut car accident lawyer. A knowledgeable car accident attorney can help to ensure that your rights are protected.  What's more, our car accident lawyers have received local and national recognition for our handling of cases like these.
We have a great team of legal experts dedicated to car accident cases in Connecticut. Please contact us if we can help you.
The consultation is free and, there is no obligation of any kind.