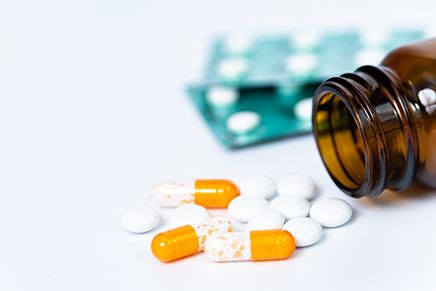 As the COVID-19 pandemic continues to wreak havoc across Connecticut and the nation, many, including the President, have suggested therapies that may or may not be safe or supported by clinical evidence.
On March 19th, President Trump suggested that two antimalarial drugs, chloroquine, and hydroxychloroquine, offered great potential as a treatment for those sickened by the virus.
He repeated those claims in early April, adding that the combination of hydroxychloroquine and azithromycin "have a real chance to be one of the biggest game-changers in the history of medicine."
What happened next should frighten us all.  First-time prescriptions for each of these drugs jumped more than 46 times the normal rate.  Over 40,000 physicians prescribed these drugs for the first time in March alone.
And no – that's not a typo.
To date, extensive trials of these drugs for COVID-19 have not been promising.  The National Institute of Allergy and Infectious Diseases is also now warning specifically against the combination of hydroxychloroquine and azithromycin except in clinical trials.
Each of these drugs carries a significant risk of harm.
Here are just some of the side effects from chloroquine and hydroxychloroquine – drugs typically used to treat only severe cases of lupus and rheumatoid arthritis:
Seizures, slow heartbeat, symptoms of heart failure (such as shortness of breath, swelling ankles/feet, unusual tiredness, unusual/sudden weight gain), mental/mood changes (such as anxiety, depression, rare thoughts of suicide, hallucinations), severe vision problems, hearing changes (such as ringing in the ears, hearing loss), easy bruising/bleeding, signs of infection (such as sore throat that doesn't go away, fever), signs of liver disease (such as severe stomach/abdominal pain, yellowing eyes/skin, dark urine), muscle weakness, unwanted/uncontrolled movements (including tongue/face twitching), hair loss, hair/skin color changes.
Given the danger these drugs pose, one has to ask why so many physicians with little or no experience with them, are prescribing these drugs to tens of thousands of patients across the U.S.
Not only are these prescription patterns leaving those most in need of the drugs vulnerable to shortages, but they are also reminiscent of the pattern seen in the opioid crisis.
Physicians have a sacred responsibility – that is to first, do no harm.  We trust them to give us the best possible advice about effective therapies – including their risks and benefits.  How is it possible that 40,000 U.S. physicians began prescribing this hazardous class of drugs for COVID-19 with almost no evidence of effectiveness?
Particularly given the risks? That is the same question we have about opioids.
Surely, there is a better way. There must be.
All of us at RisCassi & Davis want you to know that if you've been injured through no fault of your own, we are open, working, and stand ready to help you file a medical malpractice claim today.  Please stay safe and stay well.