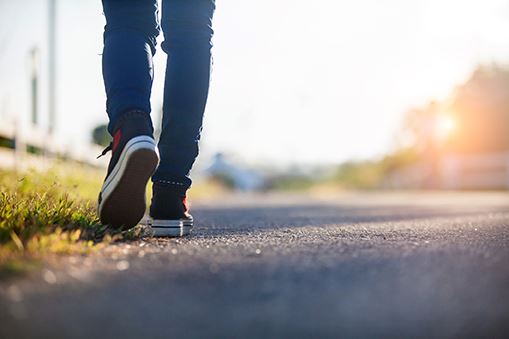 You may have noticed an increase in walkers and cyclists in your town in the last eight weeks.  There has indeed been a significant increase in both.
In fact, many bike shops in the region are reporting record sales of new bikes leading to supply shortages, as well as record levels of repair orders.
Why so much interest in healthy outdoor activities?
Cabin-fever for one.  Gyms are closed for another.
Perhaps the most important reason – the number of cars and trucks on Connecticut roads has dropped dramatically.
What happens now that the state is slowly reopening?
How do we avoid a jump in pedestrian and cycling accidents?
Here are a number of tips:
Drivers should drive as if it is the beginning of a school year – with kids at every crosswalk and intersection.
Drivers need to slow down. While vehicular traffic dropped during the shutdown – and with it, the number of accidents – the number of fatal accidents has risen sharply.  Why – mostly excess speeds.
Give walkers and riders their space. In Connecticut, drivers are required to give cyclists at least three feet of clearance when passing.  And always respect cycling lanes.
With cyclists in mind – always exit your vehicle with care. Many cyclists are injured by car doors abruptly swung open.
If you come upon a walker or jogger, look for eye contact so that you know they see you.
When turning right at an intersection – always check your right-side blind spot to make sure you are not turning into the path of a cyclist.
Be on the lookout for crosswalks. Cyclists and pedestrians have the right of way.
Under ideal conditions, cyclists and pedestrians can be hard to see.  But that goes double when visibility is decreased in the dark or rain.
Never drive distracted. That includes using the cell phone to make a call or text, fiddling with the car's entertainment system, or engaging in distracting conversations with passengers.
Never drive under the influence.
If you or a loved one are ever injured in a pedestrian or cycling accident in Connecticut, know that the Connecticut accident lawyers at RisCassi & Davis have been assisting people like you who've been injured in accidents for over 60 years.  And we have received both state and national recognition for our work in this area.  If you are ever injured in an accident of any kind and would like a free consultation with one of our Connecticut accident lawyers, please contact us.  
There is no obligation of any kind.