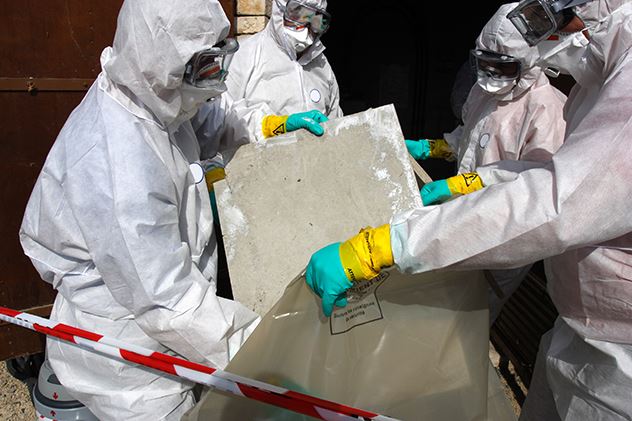 In 1969, attorney Ward Stephenson from Orange, Texas agreed to take on the case of a man named Clarence Borel.
At the time, Clarence, who for over 30 years worked as a laborer/insulator in Texas refineries and shipyards, was fatally ill with pulmonary asbestosis and mesothelioma, a form of lung cancer.
In October of 1969, Stephenson filed a lawsuit for Borel seeking $1 million in damages against Fibreboard Paper Products Corporation, Johns-Manville Products Corporation, and other asbestos-insulation manufacturers.
Stephenson's suit was fairly straightforward, making charges of negligence and breach of warranty by the manufacturers.  To those charges, he added claims supported by a new doctrine in the law called the doctrine of strict liability.  Using this new doctrine, Stephenson argued that products made by Fibreboard and Johns-Manville were unreasonably hazardous because they did not carry adequate warnings of the clear dangers associated with them.
By the time the suit made it to trial, Clarence Borel had died from his ailments, but the family persevered.  As one would expect, the companies claimed they could not be held liable because so little was known about the dangers of asbestos – a reasonable claim if true.
It was not true.
Stephenson produced evidence showing that years earlier, Dr. Irving J. Selikoff of Mount Sinai School of Medicine and other specialists had published many papers reporting on the dangers of asbestos materials.  According to Stephenson, the companies must have known or should have known of the dangers of working with asbestos, and warned Clarence.
They had not.
In 1971, the Texas jury decided in favor of Borel, finding that the asbestos manufacturers had violated the doctrine of strict liability and were liable for the injuries and death of their employees.
As one would expect, the asbestos companies filed appeals – but lost those appeals at every turn.
This landmark product liability case opened a floodgate of successful litigation against asbestos manufacturers as well as property damage claims filed by school districts across the U.S. for the cost of removing asbestos construction materials from school buildings.
Perhaps, most importantly, the action by this lone Texas attorney on behalf of his very sick client led to dramatic changes in public health policies and regulations – and the elimination of asbestos in building materials, vehicular braking systems, furniture, washing machines, dryers, heaters, ironing boards, curling irons, hairdryers and so much more.
If you or a loved one has been injured by a defective or dangerous product, call a qualified Connecticut product liability lawyer. A knowledgeable product liability attorney can help to ensure that your rights are protected.  What's more, our product liability lawyers have received local and national recognition for our handling of cases like these.
We have a great team of legal experts dedicated to product liability cases in Connecticut. Please contact us if we can help you. 
The consultation is free, and there is no obligation of any kind.