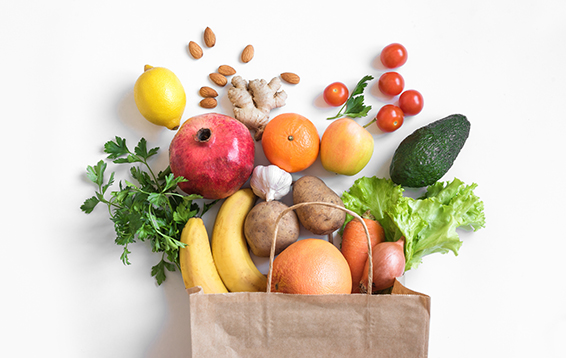 It's a fact that adding more fruits and vegetables to one's diet improves health and longevity.
It's also a fact that some fruits and vegetables carry high levels of pesticide residues that can cause harm.
Consumer Reports has now published a study that examines five years of U.S. Department of Agriculture data showing that in some cases, the amount of pesticides on fresh produce sold in the U.S. exceeds safe levels.
While concluding that half of all non-organic produce posed little risk to the public, the watchdog group warned that approximately 20% of non-organic produce contain pesticide residue levels that could be dangerous to consume.
Not surprisingly, the large chemical companies that manufacture the products and the large agricultural interests that grow the produce routinely deny claims that pesticide residues are a health risk.
However, Consumer Reports and other consumer groups point to research showing that "pesticides can damage the brain and nervous system, and that even low levels have been linked to cancer, reproductive issues and various health problems."
They also suggest that "overall health impacts may be greater, as questions remain regarding the effects of long-term low-dose exposure."
So, what are consumers to do?
Several organizations track pesticide levels and publish lists of the cleanest and the dirtiest (most contaminated) produce.
The Environmental Working Group has created one such a list, which we offer here:
The Dirty Dozen:
Strawberries
Spinach
Kale
Nectarines
Apples
Grapes
Peaches
Cherries
Pears
Tomatoes
Celery
Potatoes
The Clean Fifteen:
Avocados
Sweet corn
Pineapple
Onions
Papaya
Sweet peas (frozen)
Eggplant
Asparagus
Cauliflower
Cantaloupe
Broccoli
Mushrooms
Cabbage
Honeydew Melon
Kiwi
Another hint – be careful buying produce that is grown outside the U.S.
As a general rule, organic produce is the safest option.  But if you can't afford the slightly higher price or your access to organic fruits and vegetables is limited, relying on the lists here may be your best choice.
Consumer Reports is now urging the federal government and Congress to take steps to protect consumers from the harm pesticides may cause.  This "includes banning the agricultural use of the riskiest pesticides, providing the public with easy-to-search databases, and placing import alerts on fruits and vegetables that test positive for banned pesticides."
If you or a loved one are ever injured by a dangerous product, seek the help of a qualified and well-trained personal injury attorney.  The attorneys at RisCassi & Davis have been assisting people like you who've been injured by such products for over 60 years.  And we have received both state and national recognition for our work in this area.  If you would like a free consultation with one of our Connecticut personal injury lawyers, please contact us.   There is no obligation.