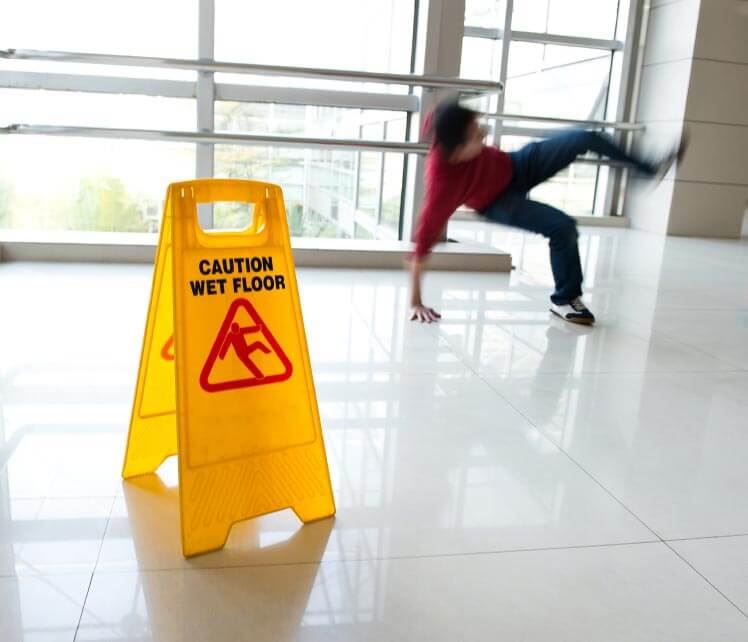 For decades now, workplace accidents and workplace deaths have been in decline – thanks in large part to the actions of the Occupational Safety and Health Administration (OSHA).
Despite that good news, almost three million workers suffer injuries on the job in America each year – a rate of three cases per 100 full-time workers.
Now, with the recent uptick in employment numbers comes news that workplace accident rates are rising in some industries – the first such rise recorded in years.
Particularly noteworthy has been the sharp increase in construction worker injuries in the past year. The Bureau of Labor Statistics is reporting a jump of 27% in the number of fatal workplace injuries among those workers.
So just what are the most common workplace injuries?
Here's a list of the top 10:
Overexertion Injuries
On the Job Violent Acts
Machine Entanglement
Repetitive Motion Injuries
Vehicle Accidents
Falling Object Injuries
Walking Into Injuries
Reaction Injuries
Falling from Heights
Slipping/Tripping
Where do employers most often err in matters of worker safety? Here is a list of the most often cited OSHA violations:
Inadequate fall protection
Poor communication of hazards
Inadequate scaffolding
Inadequate respiratory protection
Unsafe powered industrial trucks
Insufficient control of hazardous energy
Unsafe ladders
Unsafe electrical, wiring methods, components and equipment
Unsafe machinery and machine guarding
Unsafe electrical systems design, general requirements
Are there things employees can do to keep themselves safe from injury in the workplace?
Yes – and here are a few to think about:
Wear the correct safety equipment at all times
Keep correct posture to protect your back
Take regular breaks to avoid fatigue
Use all tools and machines correctly
Know the location of all emergency exits
Report any unsafe conditions to your supervisor
Use mechanical aids for lifting whenever possible
Avoid all intoxicating substances
Reduce workplace stress
Be constantly aware of your surroundings
Ultimately, safe workplaces are largely the responsibility of your employer.
If you suffered an injury in a workplace accident of any kind, know that the Connecticut personal injury lawyers at RisCassi & Davis have been assisting employees injured in accidents for over 60 years. And we have received both state and national recognition for our work in this area. If you are ever injured in a workplace accident of any kind and would like a free consultation with one of our lawyers, please contact us.  There is no obligation.