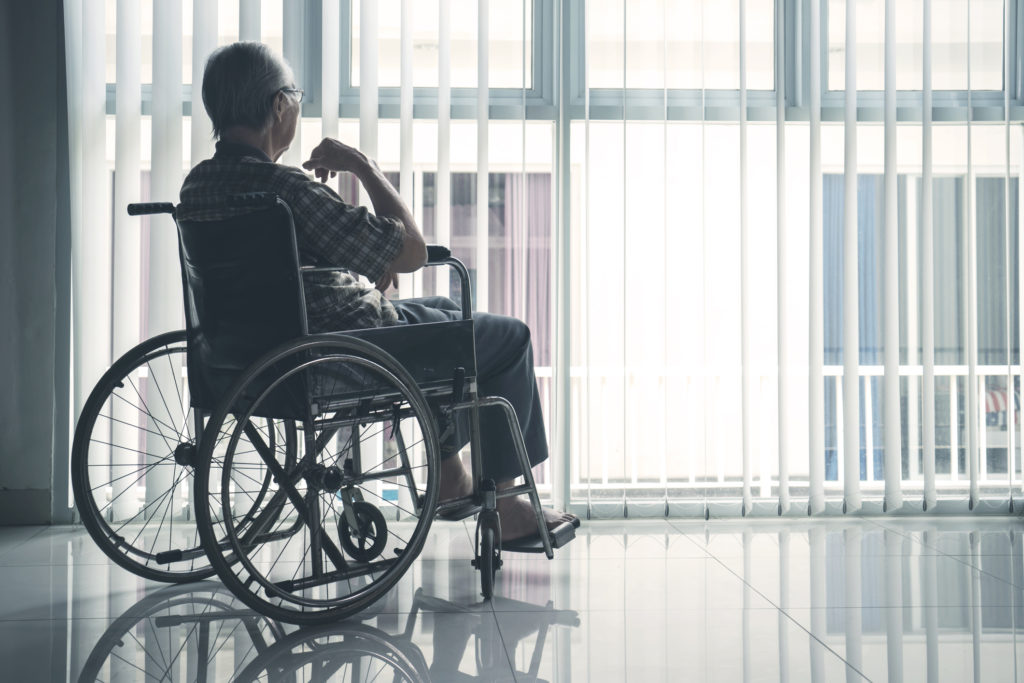 Many people in nursing homes need the help a wheelchair can provide as a means to move about without the risk of falling.
That is, if their use is properly supervised.
Sadly, most nursing homes are for-profit businesses, and all too often understaffed.
Understaffing leads to employee fatigue and often to lapses in care. These lapses include the careless transfer of residents from their wheelchairs to their beds, leaving residents in their chairs for long periods, leading to pressure sores, and failing to strap wheelchair users safely into their chairs properly.
What's more, residents often get frustrated with long waits for help and try to get in and out of their wheelchairs without help – also leading to falls.
Falls from any of the above causes can result in broken bones, head injuries, and other problems.
When injuries occur, the nursing home staff may bear liability for medical expenses and other damages.
Steps for Preventing Wheelchair Injuries
There are several precautions nursing homes can and should take to help prevent wheelchair injuries, including:
Providing sufficient nursing staff at all times so that residents receive the proper level of care.
Installing a seat alarm on all chairs to alert staff members when a resident tries to get up.
Providing physical therapy so that nursing home residents can regain the strength to recover their mobility.
Always monitoring residents in wheelchairs so staff can get to them quickly when they need to transfer or move.
Being on the lookout for any mechanical issues that may cause a wheelchair to stop working or cause the resident to lose control.
Locking the wheels when the resident is sitting in one area.
Making sure all residents are securely strapped into their chairs.
Keeping wheelchairs away from stairways.
A nursing home's failure to take the steps listed above may constitute negligence on the part of the nursing home and/or its staff members and be grounds for a lawsuit.
If a loved one is ever injured in a nursing home accident in Connecticut, know that the Connecticut injury lawyers at RisCassi & Davis have been assisting people like you achieve justice for loved ones for over 60 years.  And we have received both state and national recognition for our work in this area.  If a loved one of yours is ever injured in an accident of any kind and would like a free consultation with one of our Connecticut injury attorneys, please contact us.   There is no obligation.