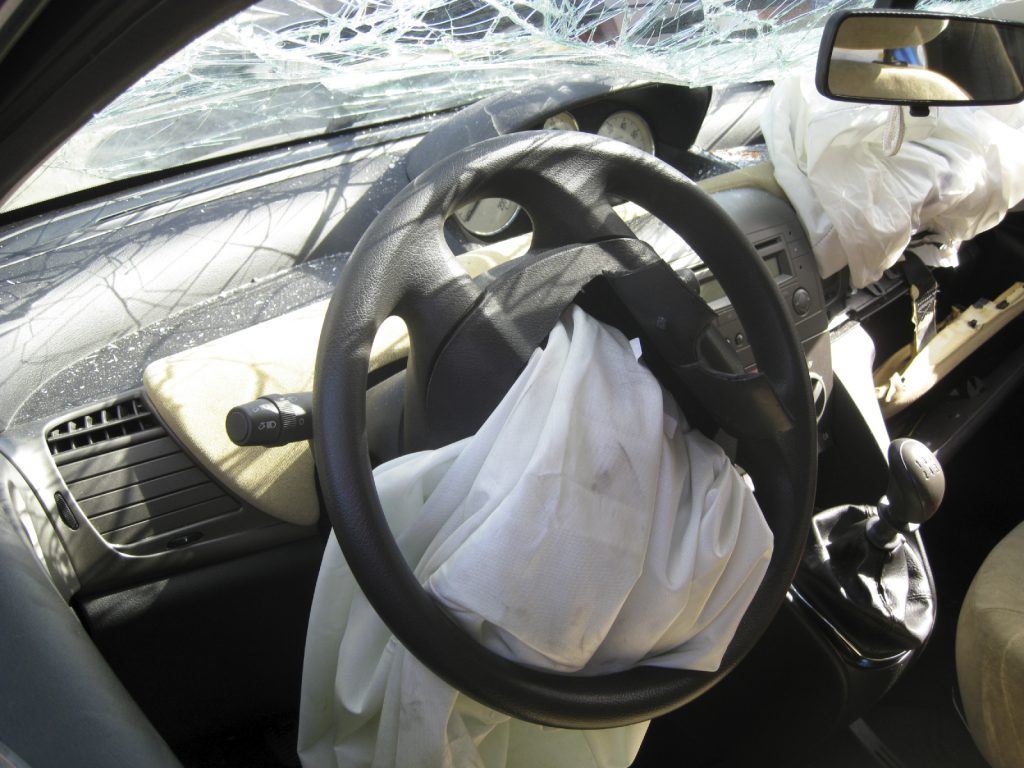 In the late spring of 2014, BMW, Chrysler, Ford, Honda, Mazda, Nissan, and Toyota announced they were actively recalling over three million vehicles worldwide due to defective Takata Corporation-made airbags.
Takata airbags installed in cars from the model years 2002 through 2015 have been known to explode, sending dangerous and sometimes deadly flying debris inside vehicles.
Given the magnitude of the problem – one would have expected immediate and aggressive action on the part of the car companies to recall and repair these airbags – right?
Not exactly.
The National Highway Traffic Safety Administration (NHTSA) finds itself still "urging" automakers to speed up repairs.
Apparently, car makers missed a December 31, 2017 deadline to replace 100 percent of the most dangerous of these devices.
As of July 2018 – only ~50% of the dangerous airbags have actually been replaced.
In a statement, NHTSA is now saying: "It's imperative that manufacturers take every available step to reach each and every owner of a vehicle with deadly air bags and take action to ensure that those dangerous airbags are replaced as soon as is safely possible."
Consumer advocates are frustrated and angry, amidst claims that the Trump Administration is once again failing to adequately protect consumers.
A representative from the watchdog Center for Auto Safety says that with their recent action on this issue, NHTSA has "placed the burden on consumers rather than using the agency's authority to make automakers comply."
U.S. Senator Bill Nelson of Florida is calling for NHTSA to "stop begging them (automakers) for action, and actually use (their) authority to get the job done."
While the agency "fiddles while Rome burns," it is important to remember that at least 23 people have been killed and about 300 injured worldwide by these defective airbags.
If you own a BMW, Chrysler, Ford, Honda, Mazda, Nissan, and Toyota that may contain a Takata airbag and you have not had your car checked, we urge you to take that vehicle to an authorized dealer for repairs immediately.
If you or a loved one has been injured by a defective or dangerous product, call a qualified Connecticut product liability lawyer.  A knowledgeable product liability attorney can help to ensure that your rights are protected.  What's more, our product liability lawyers have received local and national recognition for our handling of cases like these.
We have a great team of legal experts dedicated to product liability cases in Connecticut. Please contact us if we can help you.
The consultation is free and there is no obligation of any kind.