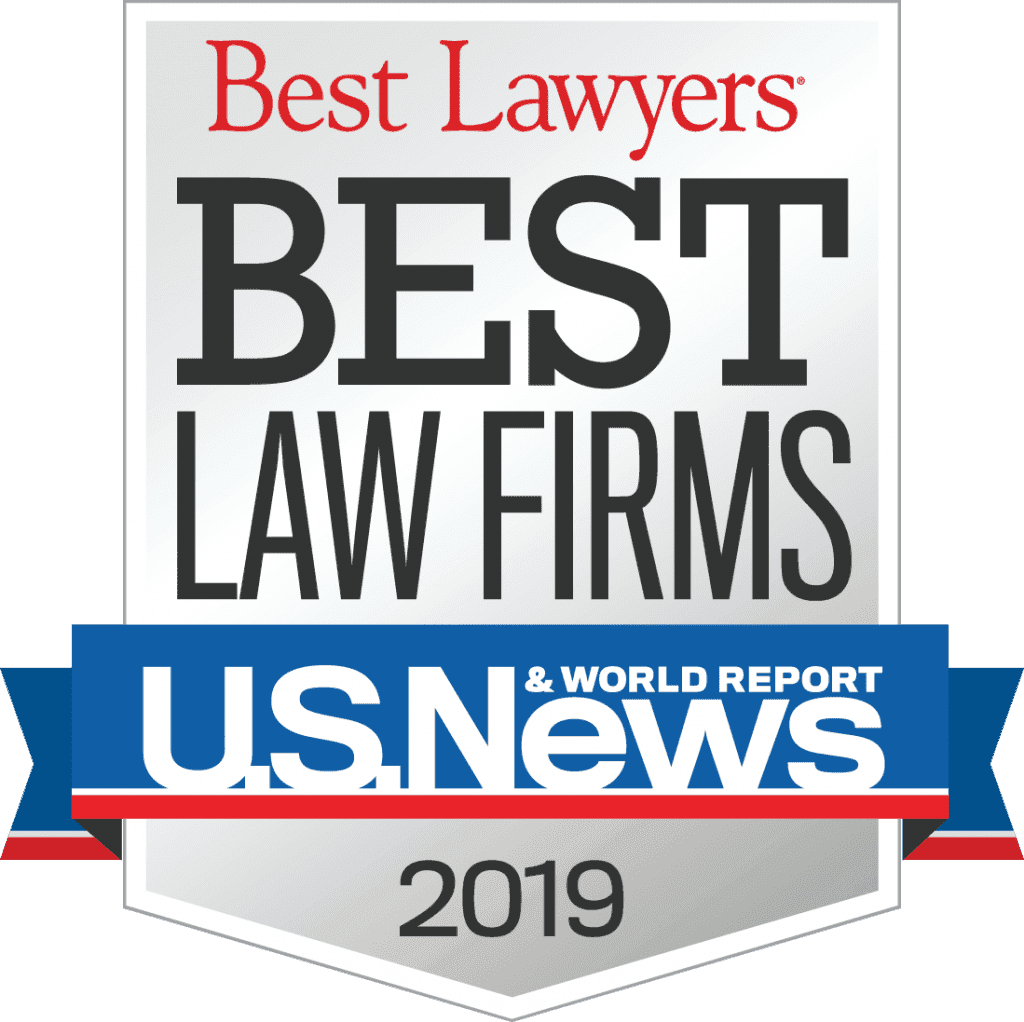 We are pleased to announce that our law firm, RisCassi & Davis, has for the 9th consecutive year received a U.S. News & World Report and Best Lawyers® Tier 1 Best Law Firm ranking in personal injury litigation, medical malpractice litigation, and product liability litigation in our region for 2019.
Firms included in the 2019 Edition of "Best Law Firms" are recognized for professional excellence with consistently impressive ratings from clients and peers. According to U.S. News & World Report and Best Lawyers®, "achieving a tiered ranking signal a unique combination of quality law practice and breadth of legal expertise."
The U.S. News – Best Lawyers® "Best Law Firms" rankings are based on a rigorous evaluation process that includes the collection of client and lawyer evaluations, peer review from leading attorneys in the field, and review of additional information provided by law firms as part of the formal submission process. To be eligible for a 2019 ranking, a law firm must have at least one lawyer recognized in the 24th Edition of The Best Lawyers in America list for that particular location and specialty. RisCassi & Davis is pleased to have eight attorneys named.
If you or a loved one is ever injured in Connecticut through no fault of your own, call a qualified Connecticut personal injury lawyer. A knowledgeable personal injury attorney can help to ensure that your rights are protected. And as you can see, our personal injury lawyers have received local and national recognition for our handling of cases like these.
We have a great team of legal experts dedicated to personal injury cases in Connecticut. Please contact us if we can help you.
The consultation is free, and there is no obligation of any kind.