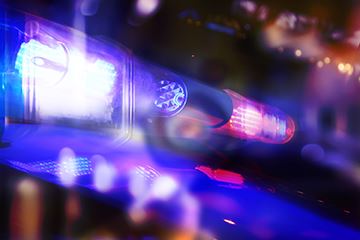 Drunk driving is a killer.  Of that, there is no question.
But did you know that Connecticut stands well above the national average for the percentage of fatal crashes involving a drunk driver?
Forty-three percent of all fatal car accidents in this state in 2017 (the latest year for which data is available) involved at least one driver with a blood-alcohol level exceeding the legal limit.
Only the District of Columbia has a higher rate.
From 2016 to 2017, deaths from drunk drivers increased by over 3% in Connecticut at a time when the national average dropped by 1.1%.
Another sad fact, the most frequently recorded blood alcohol level in fatal crashes in the U.S. is .16 – twice the legal limit.
Given the problem with drunk driving in Connecticut, a number of state officials are growing concerned about the impact legalizing marijuana may have on highway safety.
Why?
According to the most recent data from the Governor's Highway Safety Association (GHSA) in 2017, the number of Connecticut drivers who are considered "drugged drivers" is also higher than the national average – about 20 percent higher.
That same report concluded that 44% of drivers killed in crashes nationwide and tested for drugs had narcotics in their system.
In Connecticut, 63 percent of drivers killed in car accidents and tested for drugs tested positive.  The drug most commonly identified in those blood samples – marijuana.
The National Insurance Institute for Highway Safety and the Highway Loss Data Institute has also reported that car accident claims have risen by 6% in states that have legalized marijuana for recreational use compared to neighboring states where use is still illegal.
Another challenge for law enforcement – there are no easy roadside tests to determine if someone is impaired from ingesting pot.
That's part of the reason the state is considering appropriating $500,000 each of the next two years to train state troopers as "drug recognition" experts if recreational pot is legalized.
Is legalization likely?
Most capital watchers say yes.
If passage does occur, the best advice a driver can receive is never to drive when intoxicated – regardless of the intoxicating substance.  To do otherwise puts innocent lives at risk.
If you or a loved one are ever injured as pedestrians, cyclists, drivers, or passengers by an intoxicated driver in Connecticut, know that the Connecticut personal injury lawyers at RisCassi & Davis have been assisting people like you who've been injured in accidents for over 60 years.  And we have received both state and national recognition for our work in this area. If you are ever injured in an accident of any kind and would like a free consultation with one of our Connecticut personal injury lawyers, please contact us. There is no obligation.