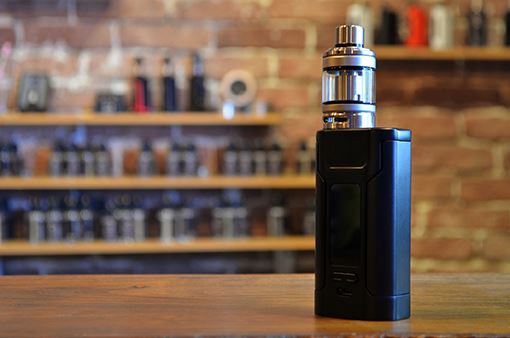 Vaping was once thought to be a valuable tool in efforts to help smokers quit, and for some, it might prove useful.
Sadly, however, vaping products have now been tied to lung problems leading to over 15,000 hospitalizations.  Thirty-five people have died.
The Center for Disease Control and Prevention (CDC) believes THC and off-the-street sources of vaping products may be linked to a majority of vaping-related illnesses and deaths.  The agency is not ruling out the possibility that vaping alone causes the problems being seen.
Allegations made by Siddharth Breja, a former executive of one of the largest manufactures of vaping products, Juul, suggest there could be another source of the problem.
Tainted flavor pods.
Just what is a flavor pod?
Every vaping product uses a liquid loaded with nicotine, often referred to as e-juice, that when heated, creates the vapor or smoke one sees.  Some manufacturers now sell vaping devices that use what's called a vape pod system.  A vape pod system utilizes a pod or special chamber to hold and vaporize the e-juice. Those pods are either manually filled by the user or come as pre-filled disposable pods. Increasingly, manufacturers are selling the pods in a variety of flavors.
Breja is now alleging that Juul knowingly and recently released one-million tainted pods into the market.
What's more, he alleges that after objecting to the company's plans, he was fired.
Juul already faces hundreds of lawsuits alleging it created a youth vaping and nicotine addiction epidemic.
Breja says he first learned of the contaminated pods during an executive meeting at the company.  At that time, Breja was asked to recover $7 million from the supplier, Alternative Ingredients, for the bad pods, court documents show.
Breja's lawsuit against Juul states: "This hypocritical approach of not informing customers about the contamination on one hand (claiming it was not a serious issue) and charging the supplier for it on the other hand, further concerned Mr. Breja."
The company is claiming that both Breja's claim and lawsuit are entirely baseless.
These revelations are troubling.
If you or a loved one has been injured by a defective or dangerous vaping product, call a qualified Connecticut product liability lawyer. A knowledgeable product liability attorney can help to ensure that your rights are protected. What's more, our product liability lawyers have received local and national recognition for our handling of cases like these.
We have a great team of legal experts dedicated to product liability cases in Connecticut. Please contact us if we can help you.
The consultation is free, and there is no obligation of any kind.