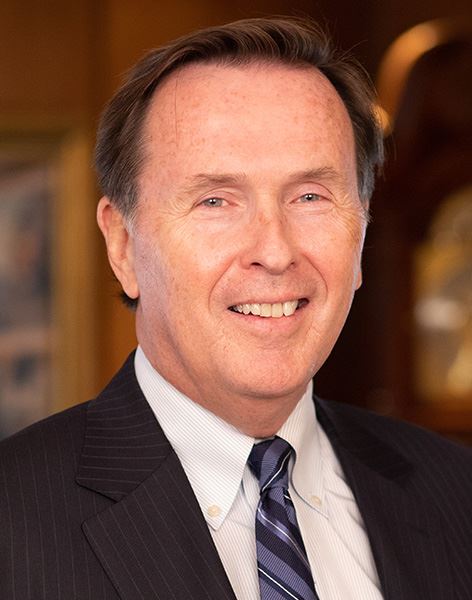 John J. Houlihan Jr.
Bio
From the onset of a legal career that has spanned three decades and yielded millions of dollars in verdicts and settlements for injured people, John J. Houlihan, Jr. has always taken a personal interest in the concerns of his clients. In fact, long after his cases are resolved, he remains connected with his clients, considering it the highest honor that he receives a significant percentage of referrals both from former clients and other attorneys.
Distinguished by his work ethic, attention to detail, and intellectual curiosity, Mr. Houlihan is tenacious in pursuing the factual details, expert witness testimony, and legal precedents necessary to construct sound cases with the goal of maximizing the prospects for a favorable settlement or verdict. He has handled cases throughout the state and beyond, securing favorable results in complicated personal injury cases of all types.
He began at RisCassi & Davis, P.C. as a summer intern in 1979 and knew immediately that he wanted to build his legal career at the firm. In 1994, he was appointed Managing Partner, overseeing the daily administration of the firm along with his considerable caseload.
A Few of His Achievements
Mr. Houlihan has obtained numerous million-dollar verdicts and settlements, including an $8.1 million verdict in a malpractice case involving an improperly performed biopsy, a $7.2 million dollar settlement in the case of a child who suffered brain damage during surgery, and a $7.2 million dollar verdict in a wrongful death case involving a DOT supervisor killed on the job. His many verdicts come from representing individuals and families involved in automobile accidents, motorcycle accidents, medical malpractice, and defective product cases.
Education
St. John's University School of Law – St. Thomas More Scholar
Providence College B.A., cum laude
Professional Achievements
Certified Civil Trial Advocate by the National Board of Trial Advocacy
Trial Advocate, American Board of Trial Advocates
Fellow, International Academy of Trial Lawyers. Fellowship is limited to only 500 U.S. trial attorneys under the age of 70
Connecticut Chairman of the International Academy of Trial Lawyers.
Named the Best Lawyers' 2018 Hartford Personal Injury Litigation – Plaintiffs "Lawyer of the Year"
Listed in the field of Personal Injury Litigation, Product Liability, and Medical Malpractice Law in The Best Lawyers in America, every year since 2002
Named a Super Lawyers Top 50 Attorney in Connecticut and Top 100 in New England
Connecticut State Chair and Fellow, American College of Trial Lawyers. Admission is limited to experienced, outstanding trial lawyers who are unquestionably and eminently qualified as actively engaged trial lawyers. Only 1% of all trial lawyers in any state or province are offered admission as members to the College
Selected as a James W. Cooper Fellow of the Hartford County Bar Foundation in 2007
2018 winner of the Connecticut Law Tribune Professional Excellence Distinguished Leader Award
2018 recipient of the Anthony V. Demayo Pro Bono Award from the Connecticut Bar Association
Trustee, Board of Directors – Providence College (2019-2022)
Professional Activities
Member of the Hartford County, Connecticut, and American Bar Associations
Member of the Connecticut Trial Lawyers Association, serving on the Board of Governors and on its Legislative Committee
Member, the Association of Trial Lawyers of America and the American Board of Trial Advocates
Member, the American Association for Justice
Member, Connecticut Academy of Certified Trial Lawyers
Adjunct faculty member of the University of Connecticut School of Law since 1988
Co-chair of the Connecticut committee of the International Academy of Trial Lawyers
Personal
Mr. Houlihan resides with his family in West Hartford, where he is active in the town's youth sports program and in Providence College alumni programs and activities.
Related Results
$8,100,000 Verdict - Medical Malpractice - Improperly performed biopsy lead to wrongful death
$7,500,000 Settlement - Motor Vehicle Accident - 22-year old woman killed in crossover collision
$7,290,000 Verdict - Personal Injury - DOT supervisor struck and killed while on the job
$7,200,000 Settlement - Medical Malpractice - Young child suffered brain damage after undergoing surgery
$6,500,000 Settlement - Medical Malpractice - Brain injured 5-year old following cardiac surgery
Related News