Camp Lejeune Injury Claim Real Lawyers. Real Results.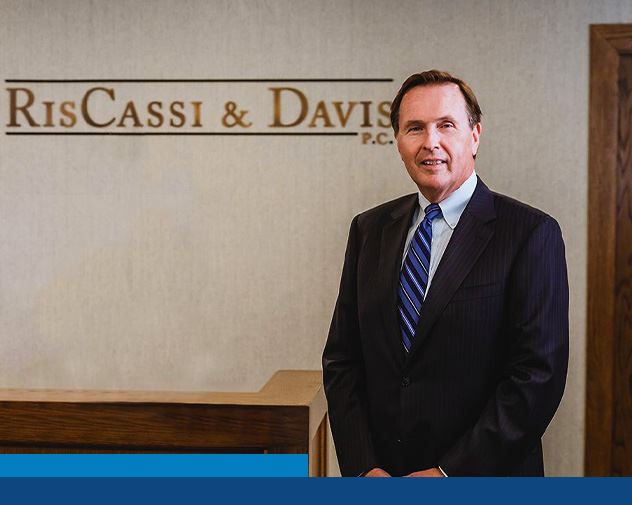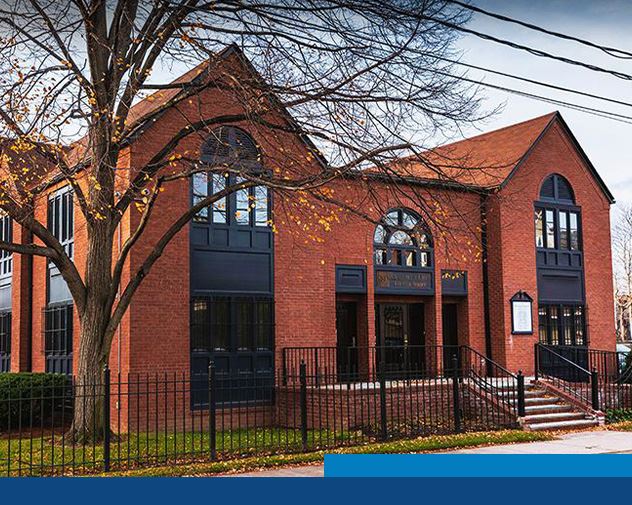 Camp Lejeune Injury Claim
Legal Counsel in Connecticut for Servicemembers, Civil Workers, and Contractors Exposed to Toxic Water
President Biden signed the Camp Lejeune Justice Act on August 10, 2022, as part of the Honoring Our PACT Act of 2022. It gives servicemembers and their families, civilian workers, and contractors the right to initiate litigation against the federal government to seek damages resulting from exposure to contaminated water at the Marine Corps Base Camp Lejeune in North Carolina. The toxins discovered in the drinking water at the Base have been linked to several cancers and illnesses, including Parkinson's and end-stage renal disease. For decades, those affected were barred from pursuing relief through the federal government. With the Camp Lejeune Justice Act, victims can now seek the remedy they need and deserve.
At RisCassi & Davis, P.C., we are proud to stand up for servicemembers and the civilians who made great sacrifices to keep our country safe. For 65 years, our firm has fought to protect the rights of those injured because of another person's negligence. Our Connecticut attorneys can assist in building your case and submitting your Camp Lejeune injury claim. We are ready to apply our knowledge of the law and legal processes to seek rightful financial recovery for you and your family.
The Camp Lejeune Justice Act
Over three decades, two of the eight water treatment plants at Camp Lejeune supplied contaminated water to those who lived and worked there.
The Centers for Disease Control and Prevention's Agency for Toxic Substances and Disease Registry (ATSDR) reports that the following toxins were found in the water:
Trichloroethylene
Tetrachloroethylene
Vinyl chloride
Benzene
According to the ATSDR, various factors led to the water contamination, including waste disposal, leaking storage tanks, and industrial spills. Though the contaminants were initially identified in 1982, the treatment plants were not closed until three years later.
Between the early 1950s and 1985, about one million servicemembers and their families, civil workers, and contractors may have drank, cooked with, and bathed in the contaminated water at Camp Lejeune. Exposure to the toxins led to the development of several different health conditions.
The economic and emotional costs of the toxic water exposure and related diseases have been hefty. Yet, victims could not sue the government and get the financial recovery they needed to take care of hospital bills, lost wages, pain and suffering, and other damages.
The Camp Lejeune Justice Act lifts that restriction. Now, individuals who served or worked at the Base or were otherwise exposed to the toxic water (including in utero) for at least 30 days between August 1, 1953 and December 31, 1987, can file a claim against the government.
Providing an avenue for relief is commendable, but taking legal action is not always easy. Those filing a Camp Lejeune injury claim must prove a causal link between their injury and exposure to the contaminated water.
At RisCassi & Davis, P.C., our Connecticut lawyers can help you through your case. We will review every facet of your situation, going through records, reports, and other relevant data to develop arguments. If necessary, we can employ the services of one of our medical experts in our network to demonstrate a connection between your or your family member's illness and the toxic water at Camp Lejeune.
Health Conditions Arising from Contaminated Water Exposure
The toxins in the water have been associated with the development of many serious diseases.
According to the ATSDR, some of the health conditions include:
Adult leukemia
Aplastic anemia and other myelodysplastic syndromes
Bladder cancer
Kidney cancer
Liver cancer
Multiple myeloma
Non-Hodgkin's lymphoma
Parkinson's disease
Cardiac defects
End-stage renal disease
Additionally, exposure to the contaminants has been linked to low birth weight, fetal death, and miscarriage.
Delivering the Compassionate Guidance You Need
At RisCassi & Davis, P.C., we are dedicated to seeking justice for our clients. While we recognize that no amount of money can erase the harm done to the good men and women who have served us, we also know that having your day in court can ensure that your voice is heard.
To speak with us about filing a Camp Lejeune injury claim, please call (860) 245-2412 or submit an online contact form today.
Significant Honors & Recognition

In our 65+ years of experience, we have received both national & regional recognition for our handling of injury cases, and many honors from our legal colleagues.

An Expert Team Approach

We have an extensive national network of experts available to us in the fields of medicine, engineering, traffic safety, accident reconstruction, and more – each available to work on your case should it require their expertise.

Over Half a Billion Dollars Recovered

We've taken hundreds of cases to trial and we've won some of the largest personal injury verdicts and settlements in Connecticut history.

Board-Certified Trial Lawyers

Our seven attorneys who have achieved this honor demonstrated they have the training & depth of experience to help you get the best possible outcome for your case.
Our Clients Tell Their Stories
We Stand By You Every Step of the Way
I do appreciate all the expert guidance and of course the most favorable outcome. I will refer anyone I come across to you for legal services.

I so appreciated that you did everything that you said you would, in such a timely manner, in such a classy way.

You were wonderful to work with and I as well as the rest of my family are very thankful.

You all have been such a pleasure to work.Thank you so much for all your help with our cases.