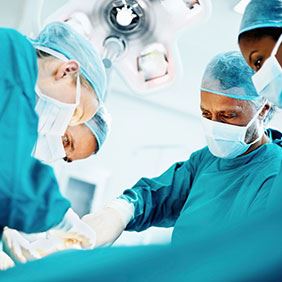 Anyone needing either elective surgery or one on an emergency basis should rightfully expect the surgeon on hand to be singularly focused on them…
Right?
After all, surgery is serious stuff – and often life-threatening if done poorly.
Did you know there's been a practice for decades in so-called "teaching hospitals" of surgeons working on two patients in separate operating rooms "simultaneously?"
The practice is called "running two rooms" or double booking and involves a senior surgeon working with a team of trainees. The surgeon delegates aspects of the two surgeries between his trainees, moving from room to room to perform different aspects of the surgeries in question. Incredibly – sometimes these senior surgeons even walk away to visit other patients in other parts of the hospital entirely.
Alarmed yet?
The entire matter gained public attention after the Boston Globe published an investigation of the practice at Mass General Hospital in 2015. At the time of that report, physicians and hospital staff at Mass General had grown concerned that "running two rooms" was causing harm, including two deaths in events possibly linked to double booking.
Alarmingly, patients scheduled for double-booked surgeries were never informed of the practice nor did their consent forms mention the practice in any way.
Although teaching hospitals vehemently deny it, critics (including many physicians) claim "running two rooms" simply enriches specialists while adding unnecessary risks and eroding public confidence in medicine.
As Lisa McGiffert, director of Consumers Union's Safe Patient Project, puts it – "it doesn't do any good to check out your surgeon if they're not even going to be in the room."
Now the U.S. Senate is looking into the practice.
So how many hospitals are permitting surgical double bookings? According to the Senate investigators, no one knows.
And that's a problem.
It's been well documented that hospital physicians tend to under-report mistakes made by less competent colleagues.
Double booking is frankly just another example of physicians failing to police themselves.
The result?
Patient care suffers.
Oh, and did we mention physicians have long known of the dangers of opioid pain killers – but continue to prescribe them routinely? We know how that has turned out.
If you or a loved one is ever the victim of a surgical error, a defective drug, the improper prescription of a drug therapy, over-exposure to medical radiation, a hospital-acquired infection, a fall while in the hospital, a preventable blood clot, a misdiagnosis, or any form of medical malpractice, call a qualified Connecticut medical malpractice lawyer. A knowledgeable medical malpractice lawyer can help to ensure that your rights are protected.
RisCassi & Davis has handled hundreds of medical malpractice cases over our more than 60 years serving the people of Connecticut.
What's more, our Connecticut medical malpractice lawyers have received local and national recognition for our handling of these cases.
We have a great team of legal experts dedicated to medical malpractice in Connecticut.   Please contact us if we can help you. 
The consultation is free and there is no obligation of any kind.