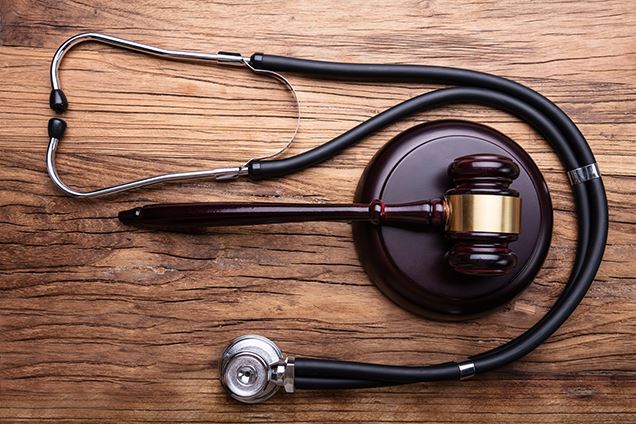 Have you or has someone you love undergone a medical intervention or treatment that produced disappointing results?
Are you wondering whether you might have a medical malpractice claim you can make?
Here are several factors to consider…
First – remember, a suboptimal result from a medical intervention is not in itself an adequate reason to seek legal recourse.  There are times when a physician does all that a reasonable standard of care requires and yet for reasons outside of their control, the patient does not respond as hoped.
While disappointing, this outcome is not evidence of malpractice.
So, what might be?
A lack of informed consent. Some procedures or treatments come with a degree of risk for the patient.  In each of these cases, the physician is obligated to explain the risks and benefits to the patient so the patient knows what to expect.  If a physician performs a procedure or prescribes a drug without adequately explaining the risk and seeking approval and harm is caused, that might be a case of medical malpractice.
A failure to diagnose a serious problem. Doctors, nurses, or other medical providers might fail a patient in any of the following ways when it comes to a diagnosis:

They might fail to investigate a medical issue that should have been explored.
They might improperly conduct or interpret a test resulting in missed disorder.
They may fail to recognize the seriousness of a problem, leading to delayed diagnosis.
They might mistakenly administer a diagnostic medication that alters test results resulting in a false-negative result. (In this case, the nurse and possibly the care center would be liable for medical malpractice).

A failure to meet the medically accepted standard of care. Most interventions enjoy standards of care that are based on scientific evidence and the consensus of practitioners in a particular field of medicine.  If your physician recommended treatment or performed a procedure in a way that fell outside accepted standards of care and caused harm, you may have reason to seek legal recourse. It is important to note here that even if an error is made, one must still prove that error was the cause of subsequent harm.
And this part is important: to be successful in the case of medical malpractice, one must prove that a patient suffered harm from the medical intervention.  The types of harm that qualify include:
Physical pain
Mental anguish
Additional medical bills, and
Lost work and lost earning capacity
Finally, if you believe you have a case, don't forget about time limitations.  In the State of Connecticut, "suits for damages based on negligence or medical malpractice must be filed within two years of when the injury is first sustained or discovered or in the exercise of reasonable care should have been discovered."
If you or a loved one is ever the victim of a surgical error, a defective drug, the improper prescription of a drug therapy, over-exposure to medical radiation, a hospital-acquired infection, a fall while in the hospital, a preventable blood clot, a misdiagnosis, or any form of medical malpractice, call a qualified Connecticut medical malpractice lawyer.  A knowledgeable malpractice attorney can help to ensure that your rights are protected.
RisCassi & Davis has handled hundreds of medical malpractice cases over our more than 60 years serving the people of Connecticut.
What's more, our Connecticut medical malpractice lawyers have received local and national recognition for our handling of these cases.
We have a great team of legal experts dedicated to medical malpractice in Connecticut.    Please contact us if we can help you. 
The consultation is free and there is no obligation of any kind.