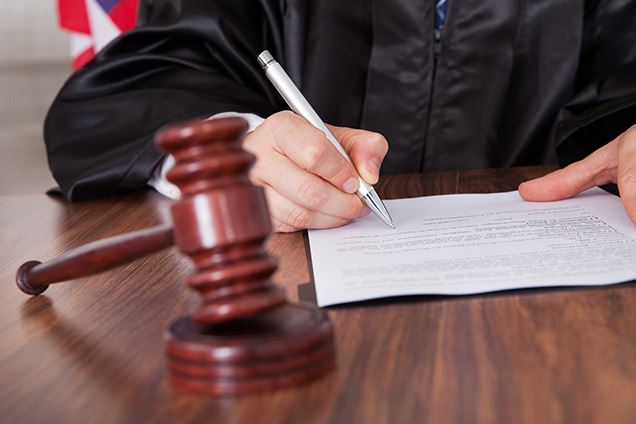 Defective and dangerous products can cause great harm. Of that, there is no question.
From Takata airbags to opioid drugs like OxyContin – the carnage has been substantial.
And while the courts and trial attorneys like those at RisCassi & Davis often help consumers recover from their losses, actions taken by our courts sometimes enable manufacturers of dangerous or defective products to continue selling their harmful products without the public understanding the dangers.
How's that possible?
Very often in personal injury cases involving dangerous or defective products, the manufacturers of those products agree to settle claims against them on the condition that all evidence in their case is sealed from public view.
This process involves sealing or, in some cases, destroying court records that would otherwise be publicly accessible as public records.
Who gets to decide whether such records are sealed?
The presiding judge in each case has that power.
Why is the sealing of evidence a problem?
Let's take the case of West Virginia vs. Purdue Pharma – the manufacturer of the opioid painkiller Oxycontin.   In this case, from 2001, the state accused Purdue Pharma of, among other things, using deception to sell physicians on the safety of the drug.
The evidence for West Virginia was so compelling the judge ordered the trial to proceed.  He also ordered the evidence against Purdue Pharma sealed from public view.  And while the drug maker finally settled with the state, journalists, physicians, and consumers were barred from seeing evidence clearly showing the dangers of opioids and Oxycontin in particular.
The net effect?
Hundreds of thousands of physicians continued to prescribe opioids to millions of Americans.
And hundreds of thousands of consumers have died from their addiction to these drugs in the last ten years alone – 47,000 in 2017.
It is not unreasonable to assert that much of the terrible harm done by opioids in the last 20 years could have been avoided if court records had not been sealed.
And the problem goes well beyond opioids.  According to Reuters:
…over the past 20 years, judges sealed evidence relevant to public health and safety in about half of the 115 biggest defective-product cases consolidated before federal judges in so-called multidistrict litigation, or MDLs. Those cases comprised nearly 250,000 individual death and injury lawsuits, involving dozens of products used by millions of consumers: drugs, cars, medical devices, and other products.
Interestingly, court records are generally presumed to be public as a matter of law.  They are supposed to be sealed only around valid concerns for privacy.
In their recent investigation of the practice of sealing records, Reuters found that in 85 percent of the cases involving health and safety information under seal, judges provided no explanation for allowing the secrecy.
Is there a solution to this dangerous problem?
Some states like Texas and Florida are adopting so-called sunshine laws to limit the ability of judges to seal court documents.  Unfortunately, lobbyists for some of America's largest corporations have kept such legislation bottled up in Congress for years.
Think about that for a moment.  U.S. corporations are spending millions of dollars annually so that you can't learn when a product is dangerous and should be removed from the market.
Stunning.
If you or a loved one has been injured by a defective or dangerous product, call a qualified Connecticut product liability lawyer. A knowledgeable product liability attorney can help to ensure that your rights are protected.  What's more, our product liability lawyers have received local and national recognition for our handling of cases like these.
RisCassi & Davis has a great team of legal experts dedicated to product liability cases in Connecticut.  Please contact us if we can help you
The consultation is free, and there is no obligation of any kind.