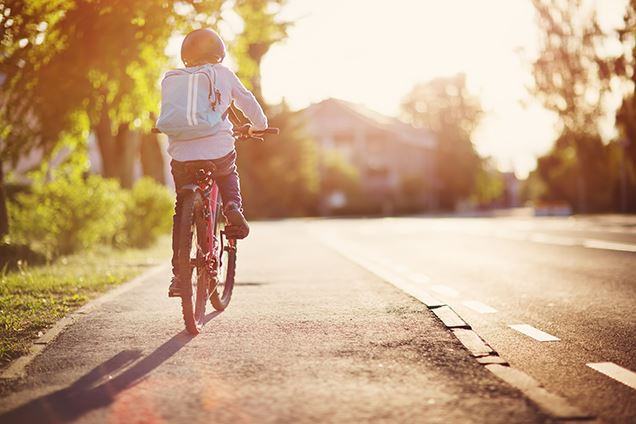 For now, the second year in a row, fatal accidents involving pedestrians and cyclists are on the rise in the U.S.
Cyclists' deaths in the past year are up 10% while pedestrian deaths are up 4%.  Since 2009, pedestrian deaths in the U.S. have jumped by more than 51%.
The question is, why?
These increases come at a time when car accident deaths are slowly declining.
According to some traffic safety experts, America's newer and generally larger vehicles are making travel safer for those in vehicles – but more deadly for those on the outside.
They also claim that the increase in communities promoting walking and cycling is contributing to the rising death toll because many communities have advanced those agendas without properly redesigning the streets used for those purposes.
Other culprits?
Distracted driving for one…
According to recent research on the driving behaviors and attitudes of 2,000 Americans published by The Zebra:
One in three female drivers admitted to taking photos while driving.
37% of respondents aged 18 to 34 said they felt a high degree of pressure to respond to work-related messages while driving, compared to 25% of the national average among all age groups.
Parents with young children were more likely to be distracted while driving (87%) than were adults with no small children (74%).
iPhone and Apple Carplay users are more than twice as likely as Android users to video-chat, use Instagram, stream shows on Netflix or Hulu, and take photos and videos while driving.
10% of iPhone users admitted watching videos on YouTube while driving, while 4% of Android users admitted to doing the same.
Seriously? Drivers taking and or watching videos while driving??
Brutal.
So, what steps can you take to make your trip safer for all involved?  Here are a few:
Before you begin a trip of any distance, turn your cellular device off and put it away. The act of dialing a telephone number alone increases your risk of a car crash by 12 times.  Reading or writing a text increases your risk of a crash by 10 times.
In areas where walkers, runners or cyclists are common, slow down and stay alert. Be particularly careful at dawn and dusk.  Remember – the faster you travel, the less time you have to react.
Always give cyclists in Connecticut at least three feet of separation between your car and their bike. It's the law.
Driving under the influence of alcohol or drugs increases the risk of a fatal accident by as much as 36 times. Never drive when intoxicated.
If you're feeling drowsy – stay off the road. If you begin to feel sleepy while driving – safely pull off the road to rest.
If you or a loved one are ever injured as pedestrians, cyclists, drivers, or passengers in Connecticut, know that the Connecticut car accident lawyers at RisCassi & Davis have been assisting people like you who've been injured in accidents for over 60 years.  And we have received both state and national recognition for our work in this area.  If you are ever injured in an accident of any kind and would like a free consultation with one of our Connecticut car accident lawyers, please contact us. 
There is no obligation of any kind.