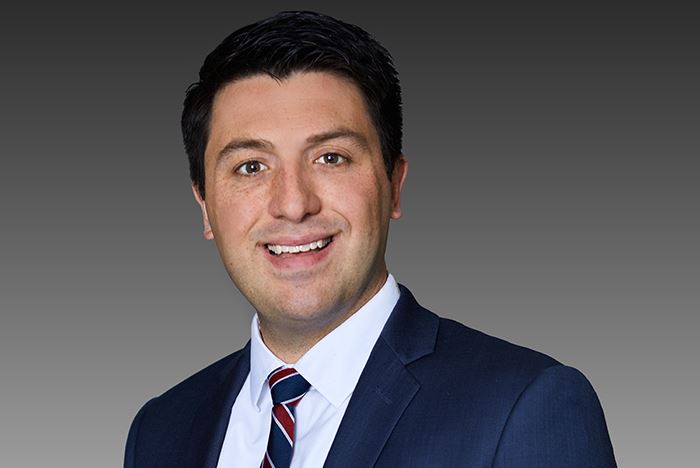 The Connecticut personal injury law firm of RisCassi & Davis is pleased to announce that attorney Ryan Sullivan has joined the firm.
Attorney Sullivan attended Western New England University School of Law on a partial merit scholarship. There, he received seventeen CALI awards for academic excellence in legal courses, including Torts, Products Liability, Civil Procedure, and Evidence.  He also served as Note Editor on the Law Review, and his published essay received the Benjamin F. Novak Award for outstanding legal writing.
While in law school, he interned with the Office of the Public Defender in Rockville, and worked as a law clerk with RisCassi and Davis for three years.
Following graduation, Attorney Sullivan clerked for the Honorable Alexandra D. DiPentima, Chief Judge of the Connecticut Appellate Court.
For more than 60 years, attorneys at RisCassi & Davis, P.C., have fought for justice in Connecticut courts. What's more, the firm has been a consistent leader in bringing about changes in the laws to protect consumers, such as the Connecticut Product Liability Act.
The firm is consistently honored with a Tier 1 ranking by U.S. New, Best Lawyers – Best Law Firms, and in nine of the last 11 years at least one attorney at the firm has been ranked Lawyer of the Year by Best Lawyers.