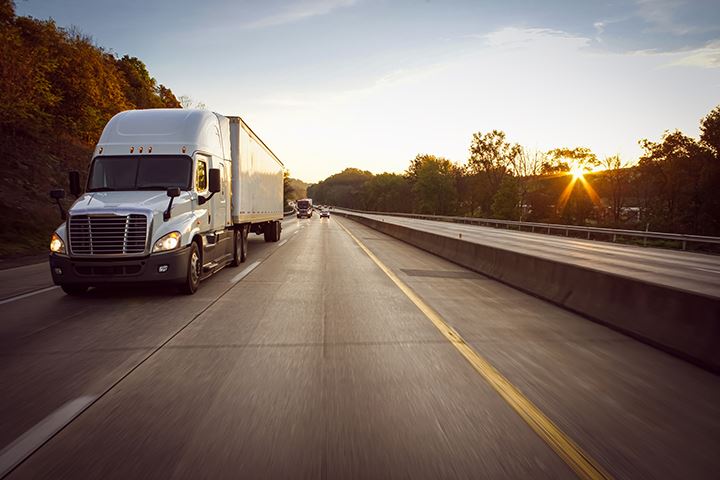 If you're old enough to drive, then you've experienced driving with large tractor-trailer trucks on Connecticut's roads.
Ever had the pleasure of driving sandwiched between several of them?
Not a particularly pleasant experience – right?
Did you know that fatal car accident involving these big rigs are up over 40% since 2009?
And that's after the Obama Administration sought to restrict the number of hours truckers could drive without rest.
That restriction is significant because the National Traffic Safety Board has cited driver fatigue as a significant contributing factor in these accidents.
The agency has even gone so far as to state that reducing driver fatigue-related accidents is one of their highest safety priorities.
Given these facts, many consumer and traffic safety advocates are concerned about efforts by the Trump Administration to roll back safety regulations intended to ensure truck operators do not drive beyond their capacity to stay alert.
Cathy Chase, President of Advocates for Highway and Auto Safety, worries that Trump's efforts to weaken highway safety rules will endanger everyone on the road.
Just what do the current rules require?
Current regulations limit long-haul truckers to 11 hours of driving time within a 14-hour on-duty window. After 11 hours of driving, each driver is required to take ten consecutive hours off duty before they can drive again. Truck operators driving for more than eight hours straight must take a 30-minute break before hitting the eight-hour mark.
Trucking interests have been agitating for change in these driver limits since they were enacted – claiming that federal regulators and politicians have little understanding of the realities of the road.
The Owner-Operator Independent Drivers Association, representing small-business truckers, is pushing for the mandatory 30-minute break to be eliminated and are also recommending drivers be able to stop the 14-hour clock for up to three consecutive hours.
Critics are quick to point out that change would make 17-hour driving windows possible – a sure prescription for more driver fatigue and more accidents.
Isn't it sad that workers have to fight to work more hours just to provide for themselves and their families?
Maybe a better solution would be ensuring people earn a living wage without having to work themselves to death.
If you or a loved one are ever injured in an accident involving a tractor-trailer truck in Connecticut, know that the Connecticut car accident lawyers at RisCassi & Davis have been assisting people like you who've been injured in accidents for over 60 years.  And we have received both state and national recognition for our work in this area.  If you are ever injured in an accident of any kind and would like a free consultation with one of our Connecticut personal injury lawyers, please contact us.   There is no obligation.