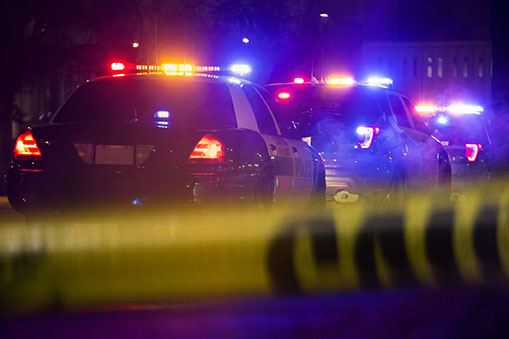 Recent protests against police brutality have brought public attention to the complicated and often criticized legal doctrine of qualified immunity. To put it generally, qualified immunity protects police officers from civil liability for conduct related to their official duties.  For example, if a police officer injures a suspect while making an arrest or causes a car accident while responding to an emergency, the officer may be found immune from liability despite the fact that an average citizen would be legally responsible for similar conduct.  Supporters of qualified immunity have defended the doctrine as a necessary safeguard so that officers can do their jobs effectively.  While there may be some truth to this argument, recent court decisions have broadened these legal protections to the point that it is essentially impossible to hold officers accountable even for conduct that seems clearly wrong.
The qualified immunity defense can be used in many types of cases.  Most commonly, the defense is raised in cases where a person alleges that their constitutional rights were violated by a police officer's unlawful conduct.  In those cases, the injured person must prove that the officer's conduct violated the Fourth Amendment, which prohibits unreasonable search and seizure, and that the officer knew, or should have known, that they were breaking "clearly established law."  For most litigants, this can be a very difficult hurdle to overcome because it requires a person to show that the officer's conduct was substantially similar to conduct that a prior court had already found to be unlawful.  Since courts rarely find police officers' conduct to be unlawful, there is typically no basis for arguing that an officer knew, or should have known, they were breaking "clearly established law."
Qualified immunity can also be raised as a defense in personal injury cases.  In Connecticut, there is a statute that allows police officers and other public officials to avoid liability for negligent conduct that occurs during the course of their official duties.   Under this law, officers and other public officials can only be held liable for criminal conduct and conduct that violates a "ministerial duty."  The courts have interpreted the term "ministerial duty" to mean an obligation that is to be performed in a specific manner in all circumstances. For instance, a police department policy that requires officers to activate their lights and sirens before running a red light is a ministerial duty because it requires officers to do something regardless of the situation.  However, if the same policy also permits officers to run red lights without turning on their lights and sirens when they determine it is safe to do so, then the duty is "discretionary."  Under the second example, if an officer causes an accident while running a red light without using their lights and sirens, they likely would not be legally responsible because the officer's conduct did not violate a "ministerial duty."  Naturally, most departmental policies give officers some discretion as to how a specific task is to be performed and, therefore, rarely establish "ministerial duties."  This means that lawsuits against police officers are tough to win, even when the officer was clearly at fault. Indeed, the Connecticut Supreme Court recently decided that a statute requiring officers to exercise "due regard for the safety of all persons" when responding to an emergency did not constitute a ministerial duty.  This means that, when responding to an emergency, an officer can be clearly negligent (e.g. failing to keep a lookout for other vehicles or pedestrians, traveling at an unreasonable speed, or using his cell phone while driving) but nonetheless immune from any liability if they cause an accident.
Given current public sentiment, the doctrine of qualified immunity for constitutional claims seems to be on borrowed time.  Several members of congress have already introduced legislation to broaden civil liability for claims involving unlawful search and seizure.  Moreover, at least to the United States Supreme Court justices from opposite ends of the ideological spectrum have recognized the current state of the law as unworkable.  Whether current social justice movements will lead to changes for local qualified immunity doctrines is anybody's best guess.  There is at least one case pending before our state Supreme Court that seeks to challenge current precedent and, with the existing political climate, the General Assembly might be incentivized to revisit the legal protections that are currently afforded to our public officials.
Although police officers have a challenging job and should be permitted some latitude in how they perform their responsibilities, qualified immunity has led to many instances of injustice in which innocent people have been severely injured and left with no recourse for compensation.  Hopefully, we can find a better balance between protecting officers from frivolous claims and preserving the rights of citizens to hold officials publically accountable.