Hartford Truck Accident Lawyers
No Case is Too Tough for Our Team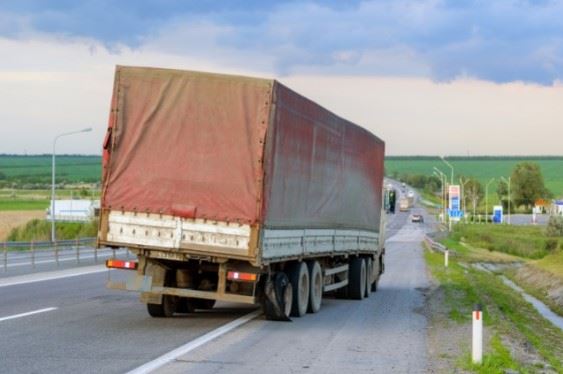 Trucking companies are notorious for making things difficult for truck accident claimants. They do not want to pay a dime in compensation if they can avoid it, so they put up a fight in every way they can manage. If you need to file a truck accident claim or you have already started one, then you should prepare your case for anything with the help of RisCassi & Davis, P.C.
We're a team of Hartford truck accident attorneys who are backed by decades of legal experience. Our firm first opened in 1955, so you can be confident that we know all about personal injury cases, liability laws, and more. Take our experience and use it to your advantage by allowing us to manage your case on your behalf.
Initial consultations are free, and we offer contingency fees. Pursuing compensation with our truck accident lawyers in Hartford is virtually risk-free.
On This Page:
Common Causes of Truck Accidents
While big rig accidents can be caused by some of the same errors as passenger vehicle accidents, there are some additional risk factors that make truck accidents more deadly when they do occur. Some of the most common causes of semi truck accidents include:
Distracted, fatigued, or impaired driving
Lack of training or experience
Speeding (especially driving too fast for weather conditions)
Aggressive driving or poor judgment
Passenger vehicles cutting off or driving dangerously around large trucks
Different Types of Trucking Accidents
Due to their size and structure, semi truck accidents differ from regular car accidents in many ways. In general, some of the most common types of truck accidents include:
Jackknife Accidents: When a trucker stops or turns too suddenly, the cargo trailer may swing out behind them and fold forward, similar to how a pocket knife would close.
Rollover Accidents: If a truck goes around a turn too quickly or changes lanes suddenly, it may roll.
Blind Spot Accidents: If a truck changes lanes without checking their blind spots, or if a car is hovering in the blind spot areas where they are unable to see clearly, this type of accident may occur.
Underride Accidents: When a truck stops suddenly and the vehicle behind them fails to stop in time the passenger vehicle may end up trapped under the belly of the truck. These accidents can also occur when a truck changes lanes and fails to notice a passenger car in the lane next to them.
Cargo Accidents: If cargo is improperly loaded it can break loose on the road and either strike other vehicles or create a road hazard.
Wide-Turn Accidents: When a large truck attempts to make a wide turn, sometimes they end up cutting into other lanes. If they don't calculate the turn correctly, they can collide with other vehicles.
Fatal Truck Accident Lawsuits
Sadly, not everyone survives serious tractor trailer accidents. In 2019 alone there were over 4,000 fatalities related to large trucking accidents, the majority of which were passenger vehicle occupants, pedestrians, and bicyclists. If you have lost a loved one in a commercial truck accident, you may have grounds for pursuing a wrongful death claim to recover damages for things like burial expenses, loss of income, loss of companionship, pain and suffering, and more. Reach out to our tractor trailer accident lawyers in Hartford today for help.
65+ Years of Legal Experience At-the-Ready
Our truck accident attorneys in Hartford have more than 65 years of collective legal experience, which is far more than most law firms in Connecticut can hope to claim. With so much hanging in the balance when your truck accident case is pending, shouldn't you trust matters to a team with our experience? We think so, and we think you'll agree after a FREE initial consultation.
Dial (860) 245-2412 to schedule your free consultation at your earliest convenience.
Related Reading: