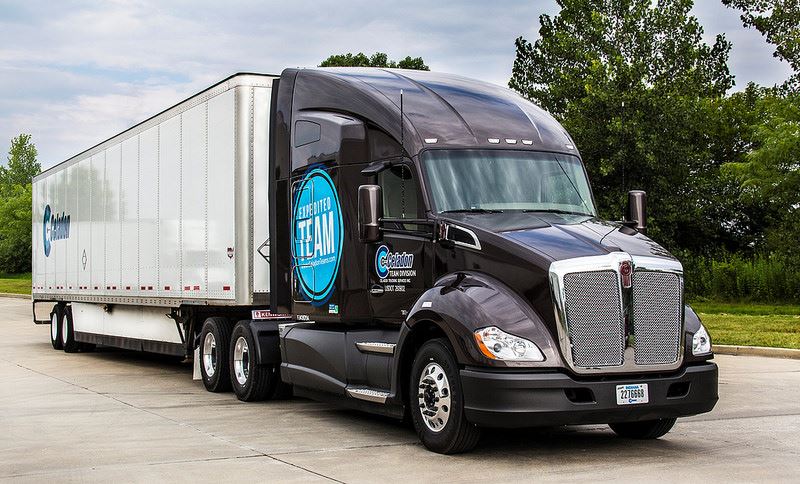 If you are like most drivers, sharing the road with massive, fast-moving tractor-trailer behemoths can be a bit intimidating at times – particularly in inclement weather.
While most truck companies and their drivers are safe, there are a number that aren't – relying on unsafe driver scheduling, unqualified drivers, and poorly maintained vehicles.
Happily – there are rules governing the use of these massive vehicles and the drivers operating them. For these we cite the published regulations of the Federal Motor Carrier Safety Administration (FMCSA):
A driver may drive only during a period of 14 consecutive hours after coming on duty following 10 consecutive hours off duty. The driver may not drive after the end of the 14-consecutive-hour period without first taking 10 consecutive hours off duty. During the 14 hour period, a driver may only drive a total of 11 hours.
Except when allowed for, due to short-haul exceptions, driving is not permitted if more than 8 hours have passed since the end of a driver's last off-duty or sleeper-berth period of at least 30 minutes.
Supervisors of commercial motor vehicle drivers are required to take 60 minutes of training on the symptoms of alcohol abuse and another 60 minutes of training on the symptoms of controlled substances use (120 minutes in total).  The purpose of this training is to teach supervisors to identify circumstances and indicators that may create reasonable suspicion that a driver is using or under the influence of alcohol or drugs, supporting the referral of an employee for testing.
It is the responsibility of truck companies to ensure that all parts and accessories on tractor-trailer trucks intended for use in interstate commerce are maintained at, or promptly repaired to, the minimum standards set by
There are very specific rules carriers must follow with respect to cargo. Cargo must be firmly immobilized or secured on or within a vehicle by structures of adequate strength, dunnage (loose materials used to support and protect cargo), or dunnage bags (inflatable bags intended to fill space between articles of cargo or between cargo and the wall of the vehicle), shoring bars, tie-downs or a combination of these.
Truck drivers driving at excessive speeds are also a major safety problem in Connecticut and across the country.
To address this hazard, federal regulators have just proposed equipping all new large trucks made in the U.S. with an electronic device to cap the speeds of vehicles weighing more than 26,000 pounds. Regulators are considering a cap of 60, 65, or 68 miles per hour, though that could change. Whatever the speed limit, the device would make it physically impossible for drivers to exceed it.
Is there a role car drivers can play in truck safety?
There sure is.
If you see an unsafe truck or truck driver – you should immediately make note of the name of the truck company and the license plate number of the offending truck so that it can be reported. Make sure you record this information after first pulling safely to the side of the road – or have a passenger in your car take down the information. Then consider contacting the Federal Motor Carrier Safety Administration. In most cases, the FMCSA is the best agency to report unsafe trucks and truck driving practices. You may file a report online at the FMCSA National Consumer Complaint Database at the following web address: https://nccdb.fmcsa.dot.gov/nccdb/home.aspx – or if it is between the hours of 9:00 am and 5:00 pm Monday-Friday Central Time, you can also call the Safety Violation Hotline at 1-888-DOT-SAFT (1-888-368-7238).
If you're ever injured in a truck accident of any kind, know that the Connecticut personal injury lawyers at RisCassi & Davis have been assisting drivers injured in accidents for over 60 years. And we have received both state and national recognition for our work in this area. If you are ever in a truck accident of any kind and would like a free consultation with one of our Connecticut personal injury lawyers, please contact us.  There is no obligation.
Photo credit: TruckPR via Foter.com / CC BY-NC-ND