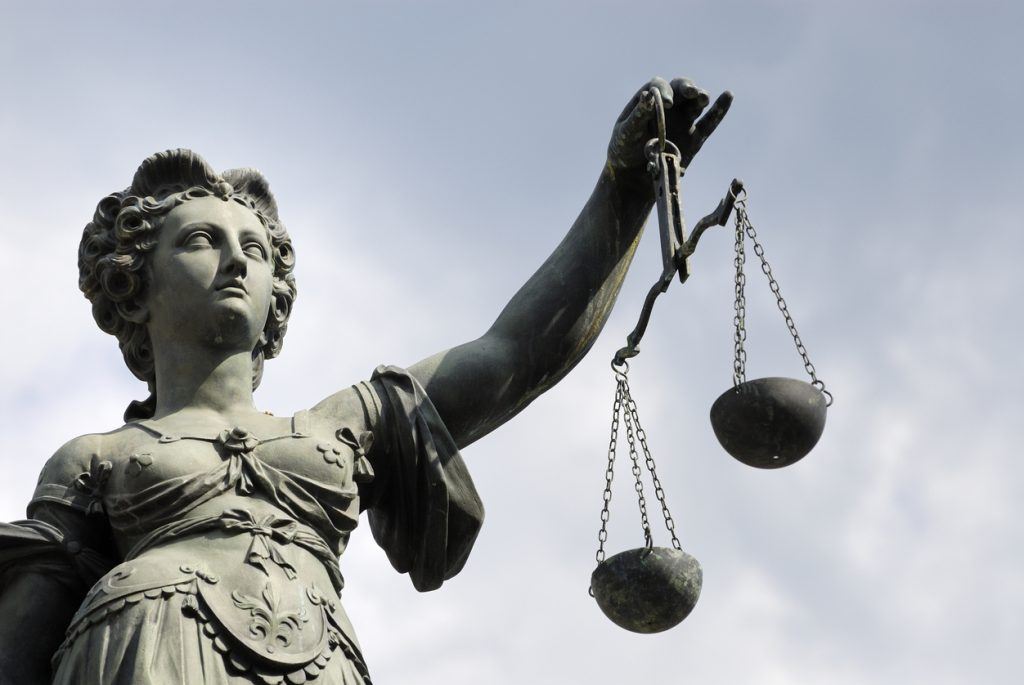 Throughout the ages, powerful corporate interests have made choices in the name of profit that does immense harm to consumers.
Deadly harm.
In fact, the last 75 years have witnessed countless instances of greed trumping the common good.
Did you know that in virtually every case where corporate recklessness was challenged – it was an attorney who fought the powerful interests to uncover the truth and protect the innocent? At times risking their careers…
One of the latest examples of exceptional conduct involves a lawyer, Rob Bilott, from the prestigious corporate law firm Taft Stettinius & Hollister in Ohio. Taft, Stettinius & Hollister focuses almost entirely on defending corporations – not suing them.
The story begins one day when Bilott received a call from a man named Wilbur Tennant – a West Virginia dairy farmer. Normally Bilott would have taken a call like this one, listened politely, and declined interest in the case.
This call was different. The farmer said his cows were dying agonizing deaths in great numbers – and that the DuPont Chemical Company was to blame. And then he blurted out Bilott's grandmother's name. It turns out that Attorney Bilott had visited his grandmother in West Virginia as a child and had visited a farm adjacent to Tennant's – a visit that still conjured up fond memories.
As fate would have it, locals remembered Bilott was an attorney and had encouraged Tennant to call him.
Out of respect for his grandmother, Bilott decided to visit Tennant, who gave him a tour of the farm. Tennant then delivered boxes of videotapes, photographs, and other documents to Bilott's office in Cincinnati.
Tennant explained that he had owned the farm, spanning more than 600 acres, since his father abandoned him and his family when he was a child. The farm would have been even larger had his (Tennant's) brother not sold 66 acres to DuPont in the 1980s. DuPont had purchased the land because it needed a place to dump waste from its factory in Parkersburg, West Virginia. Coincidentally, the Tennant farm and the new DuPont dumping area shared a stream – one that flowed through the dump and into a pasture where Tennant's cows grazed.
Bilott agreed to look carefully at everything Tennant had brought in and while doing so stopped at a video showing a pipe from the dump emptying green frothy water into the stream. Other videos showed cattle deathly ill, teeth blackened, fur falling out, organs discolored and deformed.
The farmer had tried to get veterinarians in the area to take an interest in his farm – but strangely none would.
After months of research, Attorney Bilott decided something was very wrong and took the case – despite the fact that in so doing – he risked losing his very lucrative job (partnership) at the firm.
After filing the case on behalf of the old dairy farmer, DuPont fought back – and fought back hard. Yet – Bilott persisted.
And then he made a discovery in some correspondence between DuPont and the EPA. The letter mentioned a substance called PFOS, a soap-like agent being used by DuPont to manufacture Teflon.
Bilott then asked DuPont for all documentation related to PFOS. DuPont refused. Bilott got a court order and forced them to release the information.
What he found was astonishing. DuPont had known for decades that they were using a substance known to be toxic and deadly. Turns out DuPont and 3M – another user of the compound, had been conducting secret medical tests on PFOS for over four decades.  And they knew the harm it could cause.
Tragically, because the compound was used in a very profitable line of business – DuPont had chosen to continue using the chemical – and cover-up its dangers.
After years of battling, Bilott finally won the legal fight for his West Virginia dairy farmer. But he wasn't finished. Bilott felt he needed to do something further to protect others from the dangers this chemical posed. To do that, he realized he would need to alert the EPA.
When DuPont learned of his plans, they reacted by asking the courts for a gag order against Bilott.
Why?
Incredibly, it turns out that under the 1976 Toxic Sub­stances Control Act, the E.P.A. can test chemicals only when it has been provided evidence of their harm. And DuPont did not want the EPA to learn that PFOS posed a possible health risk.
Once again – Bilott prevailed in the courts and sent his files to EPA. Notifying EPA created an opportunity to test large numbers of people for a possible link between PFOS and cancer – and evidence of its harm.
Attorney Bilottt is now managing a large scale class-action lawsuit against DuPont. And this is not just any lawsuit.   This one is a suit against one of the world's largest chemical companies in one of the world's most powerful industries.
Bilott was again taking an enormous career risk.
Proof of that claim – DuPont called the senior partners at Taft, Stettinius & Hollister (Bilott's law firm) demanding that Bilott back off – or risk the consequences.
The battle continues. DuPont has now settled one suit involving a kidney cancer case and thousands more are pending. And Bilott continues to petition the EPA and the state of West Virginia to better regulate this dangerous chemical.
An amazing story – isn't it? And there are many more like it – of difficult battles, attorneys have fought against some of the world's most powerful corporations in an attempt to expose corporate wrongdoings and save lives.
We live in a free-market economy. And in a free market economy, the opportunity to profit sometimes leads companies to make bad decisions – decisions that lead to employee and consumer injuries and deaths.
If you are ever injured by a defective or dangerous product, call a qualified Connecticut personal injury lawyer. A knowledgeable and well trained personal injury lawyer can help you fight powerful corporate interests when you've been hurt, ensuring that you're not harassed or abused and that your rights are protected.
For 60 years, the Connecticut personal injury attorneys at RisCassi & Davis have been working hard to protect our clients. Please contact us if we can help you. 
The consultation is free and there is no obligation of any kind. And – there is no fee or other costs unless we are successful on your behalf.