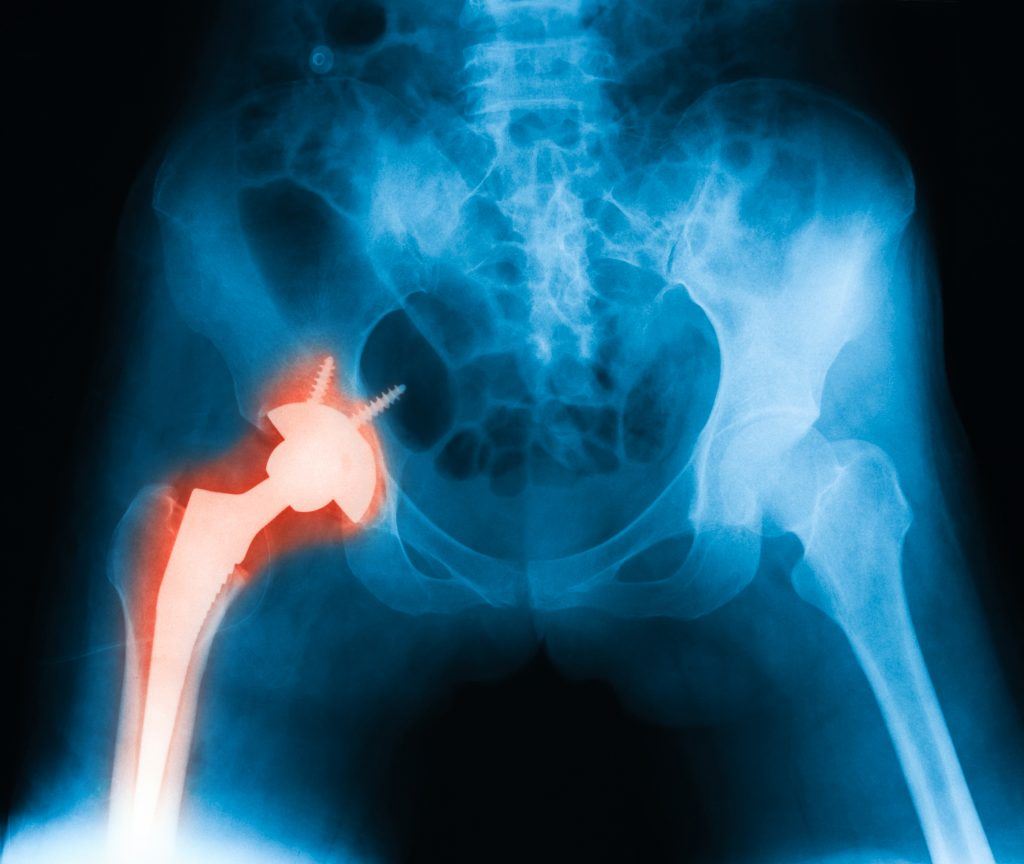 For a number of years, RisCassi & Davis has been working to help protect the rights of patients who, over the last 13 years, received grossly defective metal-on-metal hip replacements made by Depuy Orthopaedics, a Johnson & Johnson company.
Two of the Depuy/J&J hip implant products in particular, the Pinnacle and the ASR, have been the target of government recalls and numerous consumer lawsuits.
The metal-on-metal hip systems are known for serious problems with their design, problems that have led to an increased failure rate, metallosis, infection, dislocation, and immobility.
On March 16th, 2016 a Dallas, Texas jury decided in favor of five patients who had consolidated their claims in a lawsuit over injuries sustained when their Pinnacle implants failed prematurely. The plaintiffs had filed their suits claiming serious design defects and alleging the companies had failed to warn patients of the dangers of the implants. Both J&J and DePuy were found liable by the Texas jury. Both companies have announced their intentions to appeal the verdict.
Currently, there are thousands of separate Pinnacle cases awaiting action.
Just how bad are these products?
According to a number of sources, including medical authorities in the U.S. and Britain, nearly 50% of patients receiving these implants may require premature revision surgery to replace the defective parts within six years of initial implantation.
Other problems associated with these DePuy metal-on-metal implants include the potential for the accumulation of large amounts of harmful metal debris shed by the devices during normal use.
And now there are concerns heavy metals from these devices are leaching into the surrounding tissues of recipients, posing a meaningful cancer risk to those patients.
Did J&J and Depuy sell these hip products knowing they posed a health risk?
According to a report in the New York Times, for a period of time they did.
Are there signs and symptoms to look for that might indicate a problem with a hip replacement?
Yes.
According to the FDA – signs of an all-metal hip failure include:
Pain during movement or walking
Swelling near hip or in the groin area
Lumps near the affected hip
Dislocation, or a feeling that the joint has "slipped"
Squeaking or popping noises during movement
If you or a loved one is experiencing any problems with a hip replacement, call a qualified Connecticut product liability lawyer. A knowledgeable product liability attorney can help to ensure that your rights are protected. RisCassi & Davis is currently helping dozens of patients who were harmed by these Depuy implants.
What's more, our product liability lawyers have received local and national recognition for our handling of cases like these.
We have a great team of legal experts dedicated to product liability in Connecticut.   Please contact us if we can help you.
The consultation is free and there is no obligation of any kind.