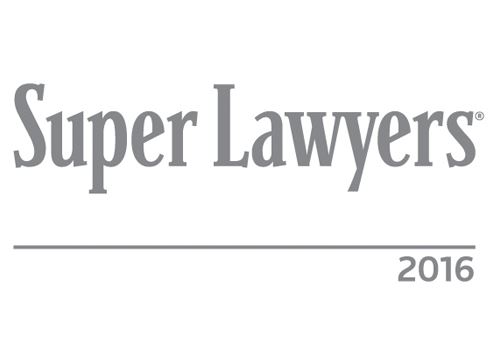 For over 60 years, attorneys at the Connecticut personal injury law firm of RisCassi & Davis have worked hard to improve the lives of those who've suffered injuries due the carelessness or negligence of others.
Founding partners, Leon RisCassi and William Davis, began the firm in 1955, an era when the rights of the injured were severely and almost shockingly limited. Leon and Bill fought hard to change that and give consumers the right to protect themselves from harm caused by others. Since that time, the firm has been a consistent leader in bringing about needed changes in the law – including laws such as the Connecticut Product Liability Act – and winning cases on behalf of our clients.
What's more, the law firm has received both national and regional recognition from certification organizations and from our peers for our work in the field of personal injury law.
Our latest honor comes to us from New England Super Lawyers. Less than 5% of all attorneys in the New England states receive this honor. We are pleased to announce that all but our two most recently admitted attorneys (12 out of 14) have been selected for inclusion in New England Super Lawyers for 2016.
If you or a loved one is ever injured in an accident that is the result of a car accident, a defective product, or medical malpractice, call a qualified Connecticut personal injury lawyer. A knowledgeable and well trained personal injury lawyer can help you fight powerful corporate interests when you've been hurt, ensuring that you're not harassed or abused and that your rights are protected.
For over 60 years, the Connecticut personal injury attorneys at RisCassi & Davis have been working hard to protect our clients.
Please contact us if we can help you. The consultation is free and there is no obligation of any kind. And – there is no fee or other costs unless we are successful on your behalf.