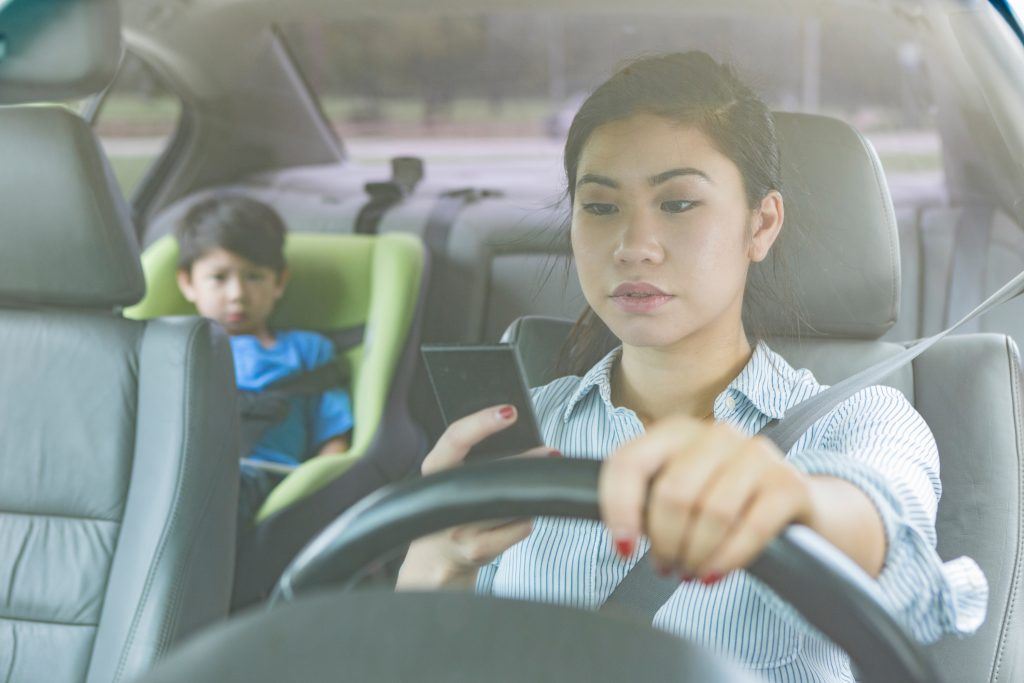 We have often written about the dangers of distracted driving. And organizations like the AAA, as well as various federal and state agencies, regularly post warnings.
The reason for the concern is simple: people who text and drive are six times more likely to be involved in a car accident.
So have any of the warnings to drivers made a difference?
According to the latest statistics – no.
Here are some of the highlights…
An estimated 69 million U.S. drivers per day, or 60% of all drivers, use their cell phones at least once while driving.
Distracted drivers now use their phones an average of 3 minutes and 40 seconds per hour, 10 seconds longer than last year.
Twenty percent of teens and 10% of parents cite that they have extended, multi-message text conversations while they're behind the wheel.
Sixty-eight percent of drivers say they need a lot of convincing to believe in the dangers of texting and driving.
Over 80% of drivers admit to frighteningly hazardous behavior while driving, such as changing clothes, steering with a foot, painting nails, or even shaving.
Eating, reading, and applying makeup all increase the likelihood of a car accident by two to three times.
Here's one more stat…
According to the latest data, 3,477 people died, and another 391,000 were injured in motor vehicle crashes in the U.S. last year caused by drivers who were distracted because they were texting or using cell phones.
Why do drivers continue to put themselves and others at such risk?
When it comes to teenage drivers, researchers in Australia have identified two reasons: separation anxiety and the "fear of missing out" on whatever friends are doing or talking about.
Is it time to look at more stringent penalties for distracted driving?
Some safety experts believe it is – some even going so far as to suggest that distracted drivers, particularly those improperly using a cell phone, should be treated as harshly as drunk drivers. After all, distracted driving is now called "the new drunk driving." In fact, according to research, sober drivers who were texting or reading emails take much longer to react to dangers on the road than drivers with a blood alcohol content of .08, the legal standard for intoxication in Connecticut.
Are stiffer penalties the only answer to the problem?
Probably not. But one thing is certain – greater effort is needed to stop this dangerous practice.
If you or a loved one are ever injured in a car accident in Connecticut, know that the Connecticut car accident lawyers at RisCassi & Davis have been assisting people like you who've been injured in accidents for over 60 years. And we have received both state and national recognition for our work in this area. If you are ever injured in an accident of any kind and would like a free consultation with one of our Connecticut car accident lawyers, please contact us.  
There is no obligation of any kind.