Hit and Run Accidents Real Lawyers. Real Results.
Hit-and-Run Accident Lawyers in Connecticut
Can You Still Recover Compensation After a Hit-and-Run?
After causing an accident, some drivers flee the scene before police can arrive. While occasionally the other driver is later identified, many times the responsible party is never found. If you are injured by a hit-and-run, you might be able to recover your losses under the uninsured motorist insurance coverage held by you, your family, or the vehicle that you were occupying. Most Connecticut automobile insurance policies have defined "uninsured motorist" to include unidentified drivers.
Injured in a hit-and-run accident with another driver? Even if you aren't able to catch the culprit, you may still be able to obtain compensation. Call (860) 245-2412 today for more help from our Connecticut hit-and-run accident attorneys.
What Can Police Do About a Hit-and-Run?
As law-enforcement officers, the police have other avenues of uncovering evidence in a hit-and-run accident that can be helpful at times:
Access to street cameras or store cameras
Tracking down and speaking to witnesses
In addition to the above actions, police officers can also file an official accident report on your behalf, which can help verify your claim with your insurance company if you need to pursue compensation through uninsured motorist insurance.
You should always report a hit-and-run accident to the proper authorities as soon as it happens.
What Evidence Is Needed to Take a Hit-and-Run to Court?
Video Evidence - Some of the best evidence for winning a hit-and-run case is video evidence. If you or the police are able to track down a video of the culprit fleeing the scene or hitting your vehicle, this can be invaluable in court. If you have a dash-cam, you may be able to find some video footage of the hit-and-run driver there as well.
Photo Evidence - Take photos of the scene of the accident; this can help back up and damage claims that you make in court.
Witnesses - By speaking to witnesses and recording their statements, you can get a firsthand account of what happened and present that as evidence that backs up your own account of the accident.
At the end of the day, even if you are unable to identify the hit-and-run driver, you may still be able to obtain compensation for your injuries and damage to your personal property.
How Do You Report a Hit-and-Run Accident?
In Connecticut you are required to report any car accidents where an individual is hurt or killed and whenever property damage occurs. If a police officer does not respond to the scene of your accident, it is important that you reach out to your local law enforcement to report the accident yourself within 5 days of your accident. The sooner you report the accident, the better, especially in cases involving a hit-and-run.
What is the Penalty for a Hit and Run in Connecticut?
In Connecticut, hit and run drivers face steep fines and potential jail time if they flee a scene where an individual was injured or killed. They may be charged with fines up to $10,000 dollars and face a prison sentence between 1 and 10 years. If no one was injured in the accident, the punishment may be less severe.
How RisCassi & Davis, P.C. Can Help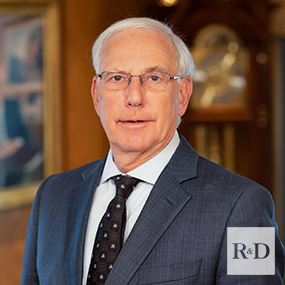 ​One of our partners, Michael Jainchill, is a leading legal mind on cases like these and will be part of your legal team. He is also the co-author of Connecticut Law of Uninsured and Underinsured Motorist Coverage, published by The Atlantic Law Book Company, now in its Fourth Edition. The Connecticut Supreme Court has referred to this book as the leading book in the field of uninsured and underinsured motorist law. Need to hire a hit-and-run accident attorney in Connecticut?
Let our Connecticut hit-and-run accident lawyers provide you with the help you need. Call us at (860) 245-2412 today to schedule a free initial consultation.
Our Settlements & Verdicts
Recent Case Victories
$12.6 Million Wrongful Death

Injury and death damages as a result of an explosion at the Kleen Energy plant.

$11 Million Truck Accident

Collision with commercial delivery truck results in brain injury.

$9 Million Paralyzed Worker

$9,000,000 settlement for a paralyzed construction worker.

$8.1 Million Medical Malpractice

Improperly performed biopsy lead to wrongful death.

$7.5 Million Automobile Accident

Nursing student who was rendered a paraplegic as the result of a motor vehicle accident.