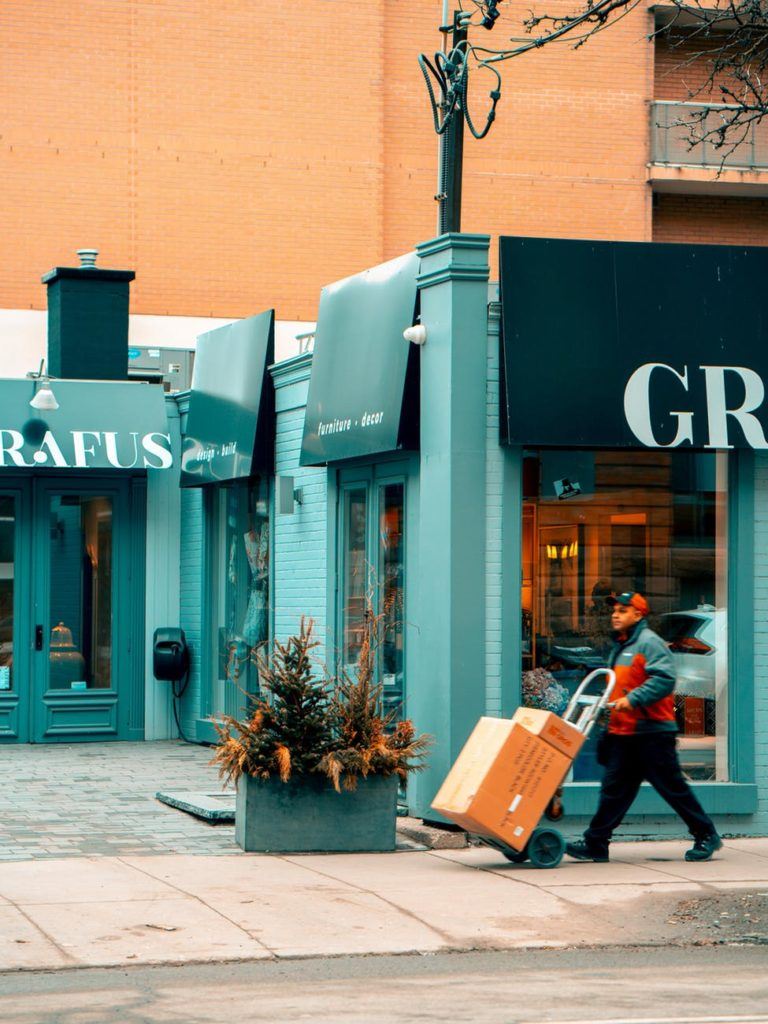 Amazon, an online shopping website, was launched in 1994 out of Jeff Bezos' garage.  The company started by selling books online.  Bezos often delivered packages for shipping to the post office himself.
Today it's the largest online retailer in the world – with an average of over 4,000 items sold every minute of every day.
That amounts to net sales in North America alone of $141 billion in just the last year.
And not only is Amazon, a major retailer, they're also now a shipping company – disrupting the exclusive hold that UPS and Fed-Ex held in that space for decades.  In addition to using those two providers, Amazon now uses employee drivers as well as contract drivers to make deliveries.
Unfortunately, with robust sales delivered increasingly by Amazon drivers has come a rise in vehicular accidents, many of them fatal crashes, involving Amazon drivers and contractors.
One would think that a company with the massive resources of Amazon would take steps to closely monitor and improve driver skills and public safety.
And that almost happened – until it didn't.
According to a report published by ProPublica, it appears skyrocketing sales and shipping demands matter more to Amazon than traffic safety.
Internal company documents and interviews with company executives now show that Amazon officials often ignored signs that they were overloading their fast-growing delivery network while failing to properly train drivers.
In fact, ProPublica and BuzzFeed have discovered that in the past year, Amazon delivery drivers have been involved in more than 60 crashes with serious injuries, including ten deaths.
According to former Amazon employees, Amazon has, among other things, been guilty of:
Rushing new drivers through the hiring process without proper training.
Demanding the delivery of too many packages per driver.
Providing insufficient rest periods. Pressure has often been so great on drivers that they have foregone bathroom breaks – urinating in bottles instead.
Failing to sufficiently drug test drivers.
Not properly supervising contract drivers.
Allowing contract drivers with too little insurance to deliver packages while shielding Amazon from most liability.
According to one internal Amazon document, the goal was "supporting rapid expansion — never blocking it."
Several former employees claim that attempts to implement safety measures routinely met with internal skepticism and claims that increases of as little as 4 cents a package for much-needed safety measures were too great a cost for the company.
In September of 2019, U.S. Sen. Richard Blumenthal lambasted Amazon calling these practices "callous," "heartless," and "morally bankrupt."
We have often written about corporations choosing profits over public safety.
Amazon was once a grand new concept in retailing.  Sadly – they appear to have chosen the course of too many big companies – seeking profits at any cost.
If you or a loved one are ever injured in a car accident involving an Amazon delivery truck in Connecticut, know that the Connecticut accident lawyers at RisCassi & Davis have been assisting people like you who've been injured in accidents for over 60 years.  And we have received both state and national recognition for our work in this area.  If you are ever injured in an accident of any kind and would like a free consultation with one of our Connecticut car accident lawyers, please contact us.
There is no obligation of any kind.